Thousands of riot police moved against the Maidan, the main protest camp in Kiev on Tuesday, attacking demonstrators with water canons and stun grenades, and setting fire to thousands of tents. Some 25 people have reportedly died in the fighting, a figure that includes several members of the Ukrainian police, while hundreds have been left injured as the clashes over the nation's future turned into what increasingly resembles outright war.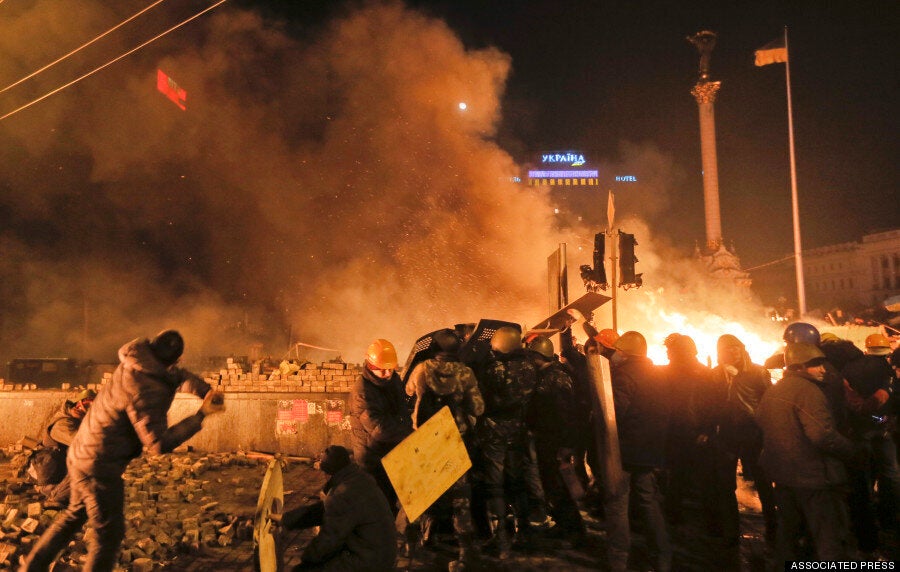 With the Independence Square campsite ablaze in the background, Vitali Klitschko, the leader of the opposition Udar (Punch) party, told protesters to continue to defend the camp, exclaiming, "We will not go anywhere from here… this is an island of freedom and we will defend it". Many of the estimated 20,000 protesters stood their ground, pushing back the police with rocks and fire bombs. Others, bleeding and bruised, shouted "Glory to Ukraine".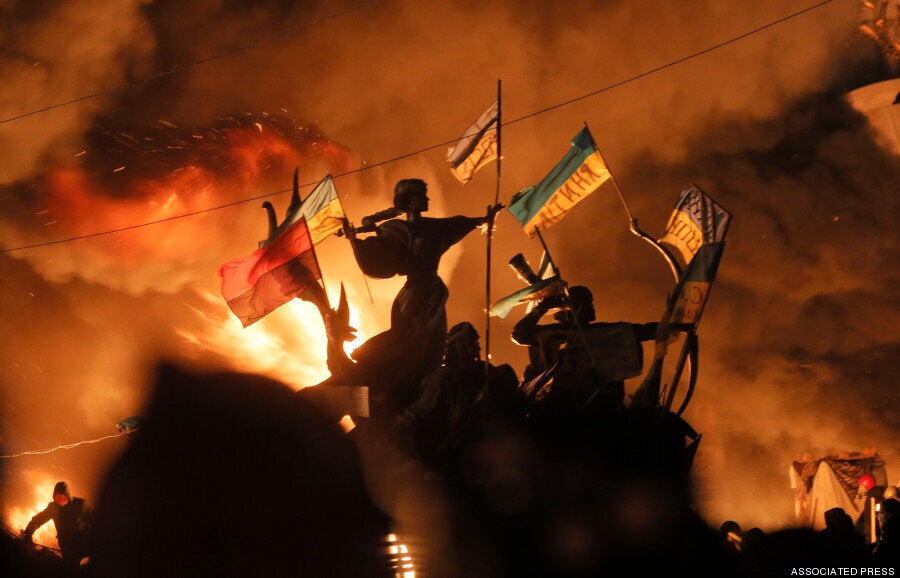 Earlier, police had given the protesters until 18:00 (local time) to leave the camp, while security forces shut the metro and prevented cars from entering the city. Shortly before the deadline, the riot police announced that they were starting an "anti-terror" operation before moving in with armed vehicles.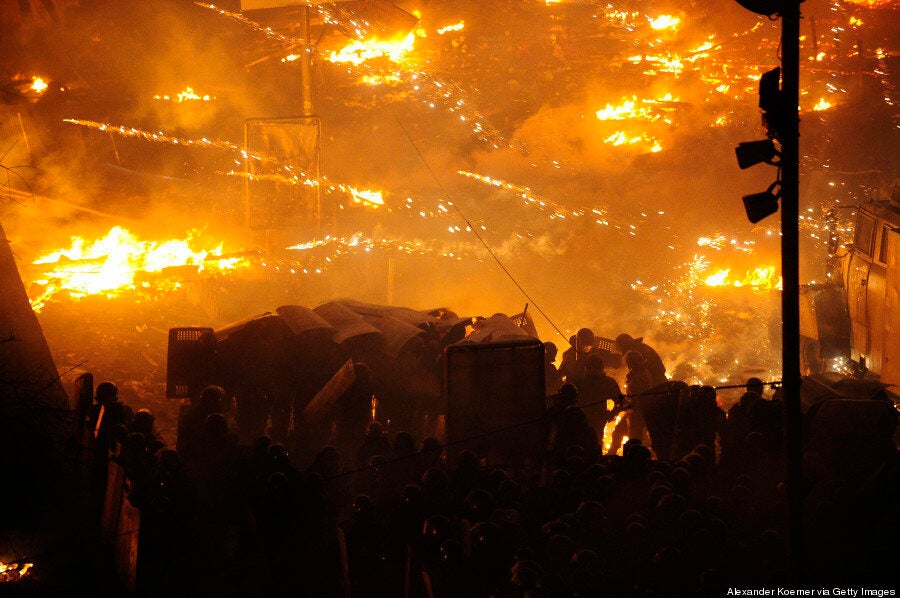 The clearing of the camp followed a day of violence as protesters attacked police outside the parliament building, the latest upheaval against President Viktor Yanukovych's unwillingness to pass constitutional reforms, fuelled by rumours that he was about to appoint a new prime minister favourable of Ukraine's financial deal with Russia.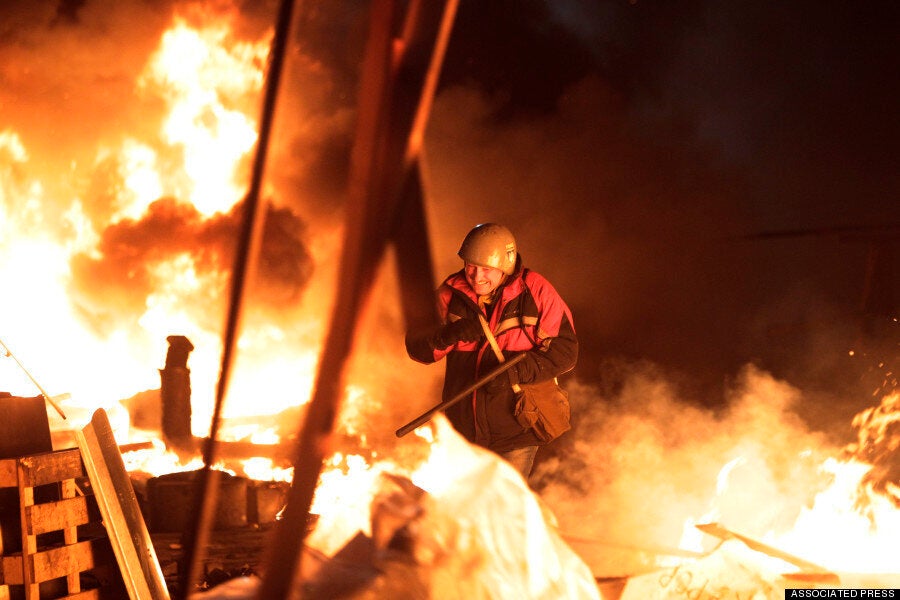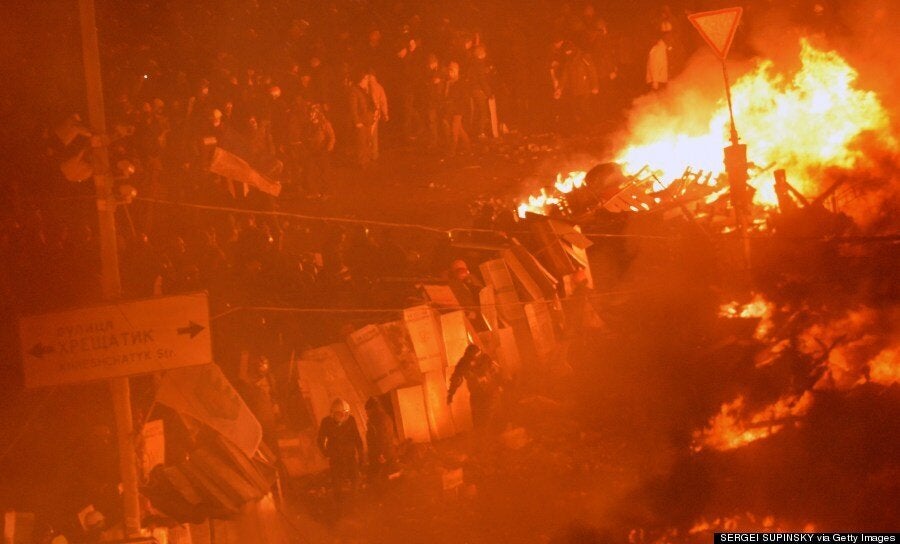 Reconciliation between the government and protesters had looked likely earlier this week following an agreement to release a raft of protesters in exchange for members of the opposition leaving a long-held government building. However, the recent bloodshed has pushed any hopes of a peaceful resolution into the distant future as the streets of Kiev become further painted with the blood of war.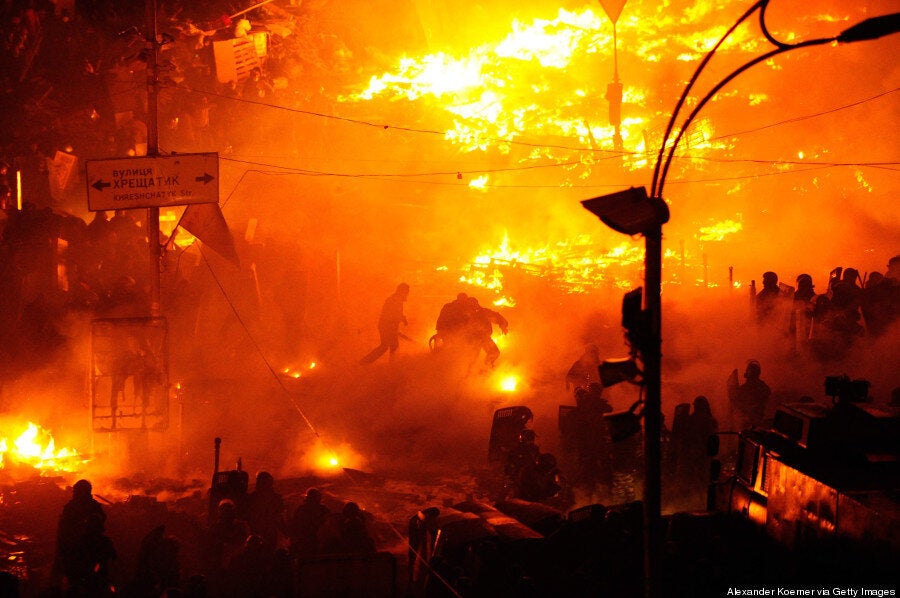 On Tuesday evening, the White House said that force "will not solve the crisis" and urged Yanukovych to restart talks with the protesters. David Lidington, Britain's Minister for Europe, added that such scenes had "no place in a European democracy", while Russia blamed the violence on "connivance by Western politicians and European structures".