Nico Hulkenberg has set the fastest time on the first day of the Formula 1 pre-season test in Bahrain while world champions Red Bull again ran into trouble.
The Force India driver was the pick of the bunch as Mercedes-powered cars claimed three of the top four times; Lewis Hamilton was third for Mercedes while McLaren's Kevin Magnussen was fourth. Second fastest on the day was Ferrari's Fernando Alonso.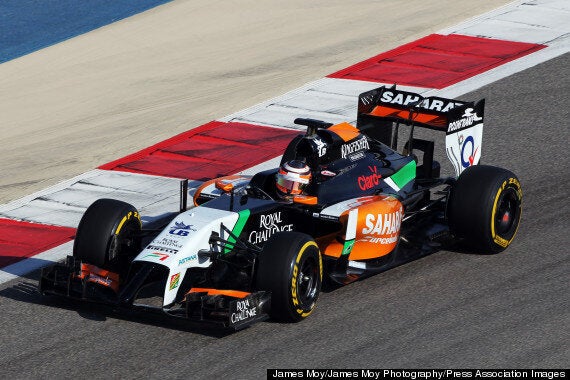 Nico Hulkenberg completed 78 laps on the first day's testing
World champion Sebastian Vettel was fifth fastest but only after he and Red Bull had spent all morning at the Bahrain International Circuit in the pits. The German managed 14 laps but ended the session by causing the final red flag of the day after he span.
Hulkenberg, who has returned to Force India after a year at Sauber, was the only driver to set a time below 1m37s and completed 78 laps, three less than Magnussen, who enjoyed a successful day for the Woking team.
"At the moment we are aiming for reliability and not necessarily topping the timesheets. The team can be really proud of what we've achieved", he said.
All the F1 teams are in Bahrain for this second test before the season begins in Australia next month and Lotus were the final ones to unveil their new car, the E22.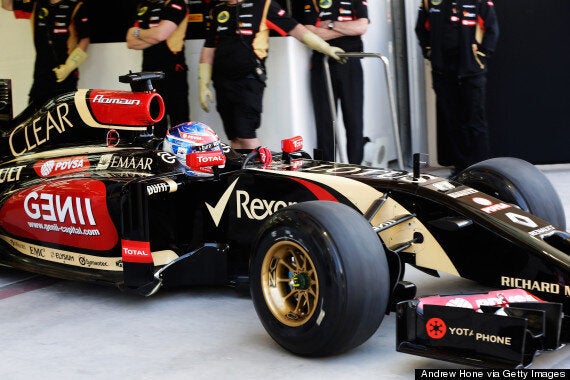 Romain Grosjean takes the Lotus E22 out for the first time at Bahrain