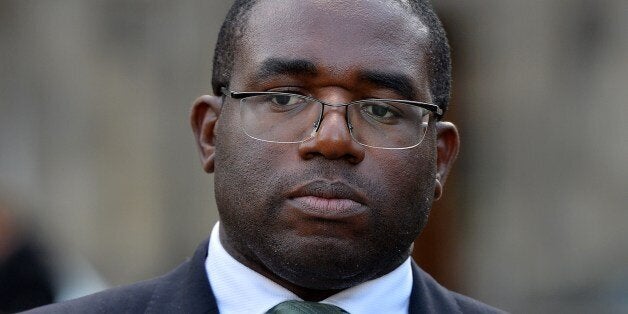 Coalition ministers have "badly let down" young people looking for other career options like taking an apprenticeship instead of going to university, Labour MP David Lammy has warned.
Lammy, who was skills minister in the last Labour government, accused ministers of peddling a "really pernicious lie" to suggest that young people were benefiting from a "huge increase" in apprenticeships as he argued that the growth is majorly benefiting those aged over 25.
"We have badly, badly let down groups of young people that have not chosen to go to university," he told businessowners at a debate organised by the Federation of Small Businesses in London.
"There are politicians currently saying oh there has been a huge increase in apprenticeships, but if you're one of the young people sitting at home, the fact that the lie is being peddled is really pernicious.
"The growth of apprenticeships for young people in Britain is not for young people, it's for over 25s as the people in employment are being reclassified as apprentices."
Lammy, who is tipped as a potential Labour candidate for London Mayor, admitted that he wished the last Labour government had "done more" to help young people into career options but the government still increased the amount from "barely nothing".
"It's not acceptable to convert adult jobs into apprenticeships and call them apprenticeships. It's not acceptable to dress up 6 weeks in customer services and call it and apprenticeship. If you absolutely devalue what it means to be an apprentice, you end up with the mess that we end up in."
The Tottenham MP said many businesses find it "cheaper and more efficient" to take on a skilled immigrant who has "newly arrived in London" than a native Briton, showing a skills shortage that needs government help.
"You have to subsidise that. Small business is crying out for apprentices but we should not be content that most of [the growth] is not in construction, it's not in manufacturing, it's not in the things our economy needs, the growth is in hairdressing and customer services."
Lammy branded the situation a "disgrace" and a "travesty', pointing out that further education colleges in the capital now no longer open late in the evening.
"Find me an FE college in London that is open at 8 o'clock in the evening, send me a text and I'll long to visit it. They're not open. We used to be a London where there are night schools where if you're working during the day, there was somewhere you could go at night. They have all disappeared."
The MP also hit out at prime minister David Cameron for his failure to help charities and voluntary groups as his "Big Society" vision he espoused before the 2010 general election was "cut at the altar of deficit reduction".
Lammy warned that the government had "rubbished" organisations like food banks who were helping people who "cannot eat as a direct result of some aspects of government policy."
He added: "That doesn't feel like a strategy. That doesn't feel like a big society to me. That feels like a demonisation almost of people who are meeting the need that the state can't meet."
Popular in the Community