No, that's not a pathway to heaven beckoning enticingly at you. Nor sadly, is it the first photographed example of urban bioluminescence on these shores.
But it is rather marvellous, nonetheless.
For this glow-in-the-dark path will soon be lighting up the way for visitors to a London park.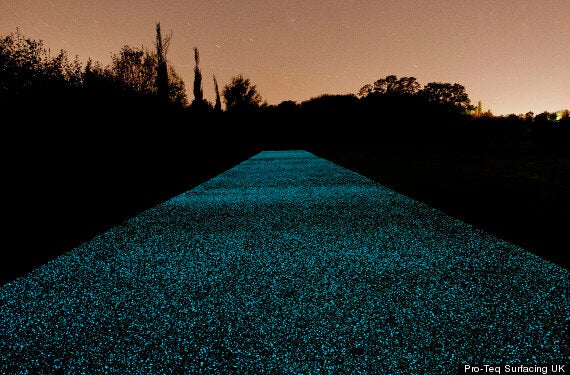 Starpath will soon light up William Parnell Park in Fulham
Known as Starpath, it's a spray-on coating that can be used on any solid surface and works by absorbing UV rays during the day and then expelling them at night.
Hammersmith and Fulham Council leader Nicholas Botterill said in an emailed statement: "It may look like something out of science fiction film but this product has very real benefits."
As well as looking pretty damn cool, Starpath has the potential to cut the council's carbon footprint by reducing energy costs and light pollution.
It's also non-slip and water resistant, making it non-hazardous for pedestrians and cyclists.
If Starpath proves popular, further areas in the borough could see the same treatment.
Popular in the Community