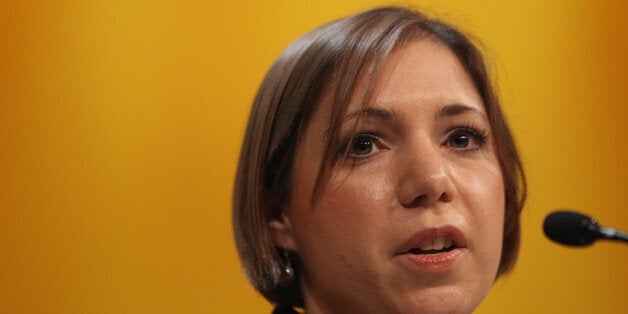 Nick Clegg has been branded "patronising" by one of his own MPs over his support for benefit cuts.
Sarah Teather, a former minister, said the system was leaving people "destitute".
Her criticism comes after Clegg accused the Archbishop of Westminster, the Most Rev Vincent Nichols, of exaggerating the effects of the coalition's welfare reforms.
Teather said Clegg's intervention was not "very helpful" or "well informed" as she backed the Archbishop's stance.
The Roman Catholic Archbishop, who is set to be made a cardinal, said it was a "disgrace" that in such a wealthy country there were people who could not afford to feed themselves.
Clegg responded by saying: "I think that to say that the safety net has been removed altogether is an exaggeration, it is not right."
Teather told Newsnight it was "rather a patronising response from my leader" which was "not very helpful and not, in my view, very well informed either".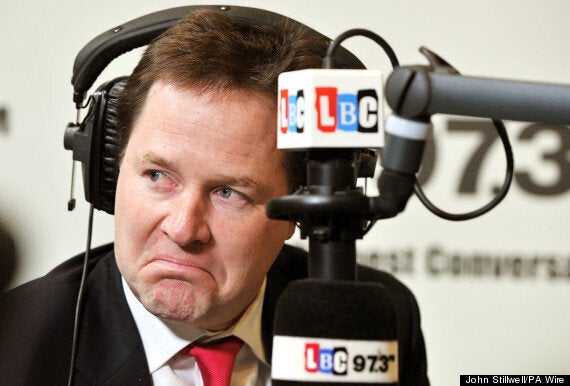 Clegg questioned Vincent Nichols' attack on benefit cuts
The Brent Central MP added: "If I think about the experience of a lot of my constituents I'm afraid I'm seeing far too many people who are made destitute and put into severe poverty by the benefit changes.
"For example I had a woman where the whole of the last trimester of her pregnancy she had no money whatsoever.
"I had another case where somebody was sanctioned for failing to turn up to an appointment when she was having
"So I'm afraid the Archbishop's criticism this week really chimes with my own experience."
She said Iain Duncan Smith's universal credit agenda of simplifying the system and making work pay had been "cut against" by budget cuts and "directly political interventions that are more about trying to demonstrate whose side we are on rather than really about helping individuals get back into work".
Tory MP Steve Baker praised the Work and Pensions Secretary as a "deeply moral man" but acknowledged there were problems with the welfare system.
He said: "The clergy are right to speak up for the poor, of course, but I don't think it was right when the Archbishop said that the welfare state had been torn away. I don't think that stands up to scrutiny.
"We are still paying jobseeker's allowance, we are still paying the pension, the health service is still there.
Popular in the Community