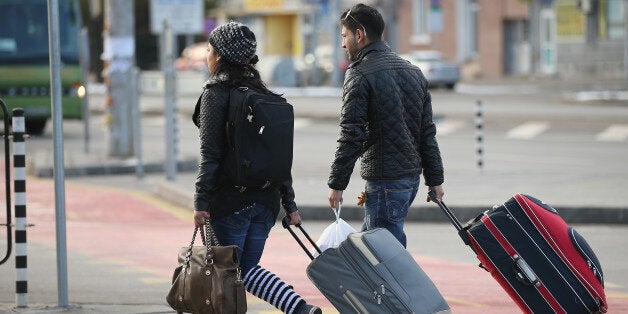 Dire warnings from Ukip and right-wing commentators that flights from Romania and Bulgaria were packed to the rafters and coaches sold out months in advance of January this year have proved misjudged, after a survey of travel companies found that they, um, weren't.
The Daily Mail has now been forced to clarify headlines insisting flights from Romania and Bulgaria were full at the beginning of the year when European working restrictions were lifted.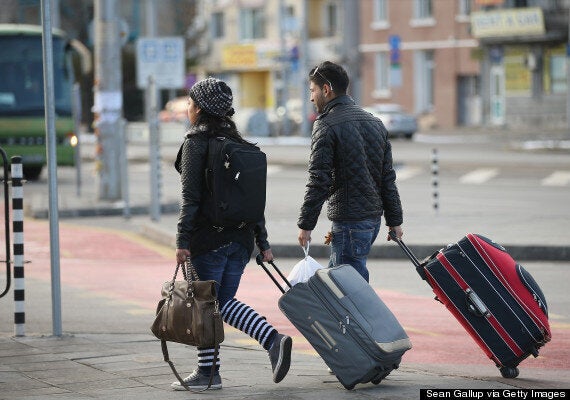 A young couple walk with suitcases outside the main bus station in Sofia, Bulgaria
Six airlines and three coach companies, contacted by pro-immigration lobbyists Migration matters, all said they had not seen any increased traffic from the two eastern European countries since the New Year.
On January 1st, Keith Vaz and other key members of the Home Affairs Committee said they would greet Romanians at Heathrow airport, but met very few.
BA, Iberia, Blue Air, Tarom Air, Easy Jet, Air Bulgaria, Wizz Air, National Express, Evrobus and Eurolines Romania were all contacted in the first two weeks of February by Migration Matters.
"We have since been made aware, however, that some readers were able to find a larger number of flights leaving Bucharest and Sofia at the beginning of January with availability, with fares starting from £122.
"We understand that some seats on buses bound for London were also available at the time. We are happy to clarify that some of the additional flights were put in place before January 1."