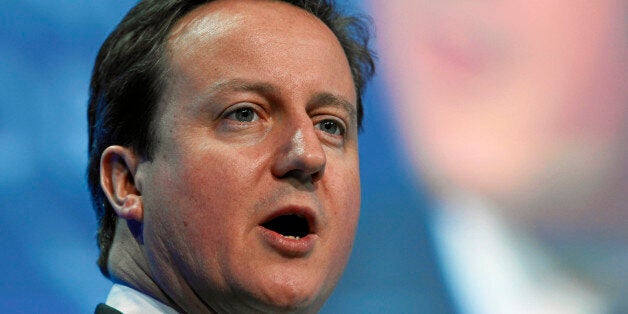 The singer delivered his unexpected message, in which he urged "Scotland, stay with us", in a note read out by model Kate Moss at the Brit Awards.
The prime minister told the BBC: "I was watching the Brit Awards and when I saw Kate Moss leap to the stage and utter those words I have to say I did let out a cry of joy because I'm sure that maybe someone like David Bowie might be able to reach parts of Scotland that perhaps I can't."
Mr Cameron, who has just one Conservative MP in Scotland, revealed his reaction to the surprise intervention during a visit to Aberdeen.
He took his Cabinet to the city at the same time as the Scottish government held a meeting in the area.
After the meeting, the PM insisted that the North Sea oil and gas industry is better supported by the "deep pockets" and "broad shoulders" of the UK economy than it would be if Scotland was independent.
The Scottish and UK cabinet meetings were held as retired oil executive Sir Ian Wood published a report calling for measures to generate £200 billion for the British economy by ensuring up to four billion extra barrels are recovered from the North Sea over the next 20 years.
Mr Cameron backed that report as he insisted the oil and gas sector is better supported by the UK than it would be in an independent Scotland.
He said: "It's more important than ever that the North Sea oil and gas industry has the backing of the whole of the United Kingdom, it has the deep pockets and the broad shoulders of the UK economy to make sure there are the tax allowances, the solidity, the investment, to make sure we can go on benefiting from this for many years to come.
"Scotland has done well out of the North Sea and the United Kingdom has done well out of the North Sea. It has been an international success story.
"Now. as we get to the later stages of the North Sea, long-term investment, deep pockets from the UK government is going to be really important to recover that oil and gas."
He rejected suggestions that Scotland or the UK should have set up a Norway-style oil fund to save for the future.
"We see that North Sea revenues have built schools and hospitals and roads and railways," he said.
"Here in Scotland they've sustained a level of spending per head that is ahead of that of the rest of the United Kingdom."
But Mr Salmond, speaking after the Scottish cabinet met in nearby Portlethen, highlighted Norway as an example of a small country with a successful oil industry.
The Scottish first minister said: "We are told today that North Sea oil and gas is better handled by a big country like Britain as opposed to a small country like Scotland.
''That's a very interesting concept for people in this part of the country, who can glance across the North Sea to Norway, a country smaller than Scotland but a country which by every observation has handled its oil and gas resources better than the stewardship of Westminster.
''I don't mean better just for the companies earning profits and investment, that's important, and not even just for the workforce terms, conditions and safety, which is hugely important.
''I mean handling the oil and gas resource for the community as a whole as Norway has accumulated much of its revenues for a futures fund for future generations.''
The Scottish government has put forward plans to establish two separate oil funds if there is a Yes vote in September's referendum - one short-term fund to help deal with fluctuations in oil and gas revenues, alongside a long-term savings fund.
Mr Salmond also berated the lack of a public between himself and the PM, saying the two Cabinets' close proximity was a "wasted opportunity".
He described the Westminster Government's visit, the first time a UK Cabinet has visited north east Scotland since David Lloyd George's team met in 1921 to sign the treaty of Irish independence, as a potential "portent" of his hopes for an independent Scotland.
"If at any point David Cameron walks in, I am available for this debate," he said.
"I'm here, I'm ready, I'm willing. Let's take the opportunity to exploit this geographical coincidence in order to pursue the debate that so many people in Scotland want to see."
But the prime minister claimed Mr Salmond "underplays the risks" of independence.
"This family of nations is better off together, not just that Scotland is better off in the United Kingdom but we in the rest of the United Kingdom think that we are better off with Scotland - that we want you to stay," he said.
"My argument is one that is unremittingly positive about the success of this family of nations and we should keep the family together."
Mr Cameron again refused to entertain calls for him to go head to head with Mr Salmond in a televised debate on the referendum.
"The debate that needs to take place is the debate in Scotland between people of differing views," he said.
Downing Street said tax revenues from oil and gas in 2012-13 were £4.7 billion lower than the previous year - a drop of more than 40% and a sum it says equates to more than a third of Scotland's health budget or two-thirds of its spending on education.
Before chairing the UK cabinet meeting in Aberdeen, Mr Cameron toured a BP installation 150 miles (240km) east of the city and argued that Scotland alone would find it harder to invest and deal with oil market volatility.
"Because we are a top 10 economy we can afford the tax allowances, the investment, the long-term structure that is necessary to make sure we recover as much from the North Sea as possible," he said.
However, Mr Salmond claimed the "massive investment" currently going into the North Sea could have occurred earlier "if it hadn't been for George Osborne's number of tax changes that caused uncertainty".
He said: "We've had 16 tax changes in the North Sea in 10 years, we've had 14 oil ministers in the last 17 years, three in the last four years, one thing that Scottish control of oil and gas resources will offer is a much more stable, long term policy."
Mr Salmond has promised to base part of the Scottish energy ministry in Aberdeen if there is a Yes vote on 18 September.
See also - 15 politicians letting out their own "cry of joy"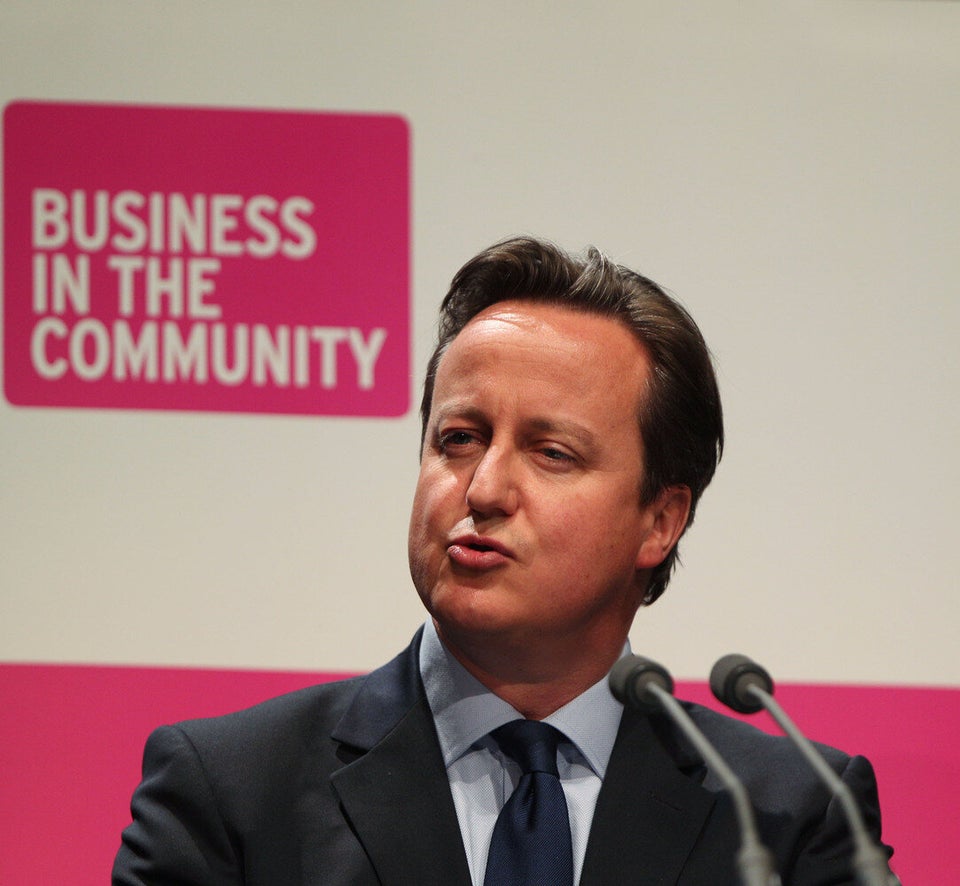 Politicians' Orgasm Faces