According to the National Catholic Register, the statistic can be put down to the fact that Vatican residents are older, there's a distinct lack of children living there, are overwhelmingly male, and tend to eat communally.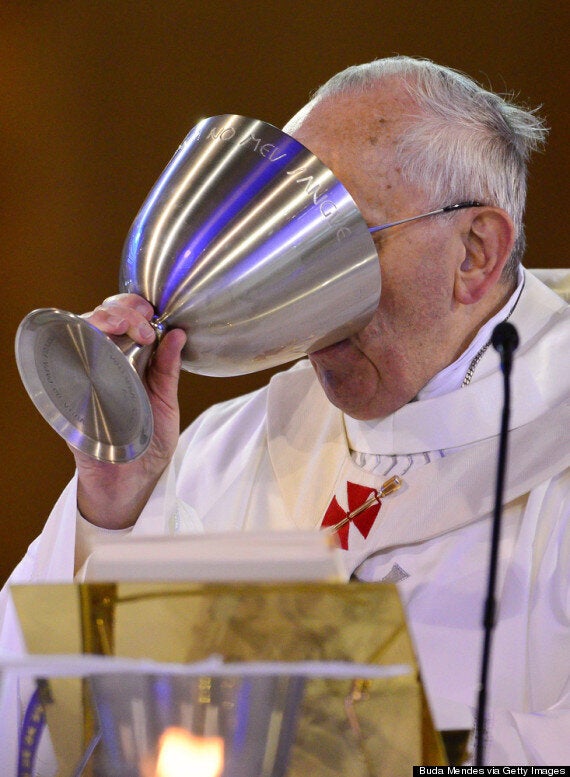 Pope Francis takes communion as he celebrates Mass
Wine in the Vatican is sold by a single supermarket to its 840-strong population, and the wine is almost tax free.
The statistics on wine consumption lean toward small populations. Luxembourg is second on the list, but with a population of 535,000 it's far higher than the Vatican. Luxembourgers drink 56 litres per year.
France, Portugal, Spain and Italy, predictably, are high on the list of the bigger nations, but they drinklittle more than half the per-capita consumption of the Holy See.
The UK is 39th on the list of wine consumers. Ale, anyone?
Related