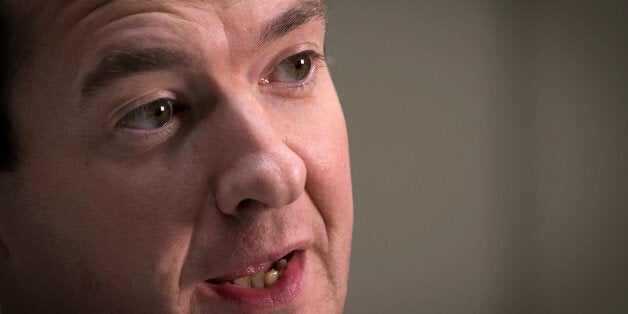 George Osborne has failed to secure an increase in the minimum wage to £7 as it is set to rise to £6.50, despite suggesting that the economy could "afford" such a rise.
The minimum wage will rise to £6.50 in a 3% increase, on recommendation by the Low Pay Commission, which sets the ideal level, business secretary Vince Cable told MPs today.
Such an increase would be the first that has happened above inflation since 2008, Cable said.
"It is faster than inflation and that is the first time in six years that has happened," he told MPs.
Speaking in January, the Chancellor said: "Because we are fixing the economy, because we are working through our plan I believe Britain can afford an above-inflation increase in the minimum wage so we restore its real value for people and we make sure we have a recovery for all and that work always pays.
"The exact figure has to be set by the Low Pay Commission, which talks to business, talks to other bodies in our economy. But, if for example, the minimum wage had kept price with inflation it would be £7 by 2015/16. It's £6.31 at the moment, so, that's an increase.
"I think we can see an above-inflation increase in the minimum wage and do it in a way that actually supports our economy precisely because the economy is recovering and many, many jobs are being created. Of course we have got to make the exact calculation of what the rate should be. That's for the Low Pay Commission, created by a Labour government, supported by this Government, to make the independent decision on the number itself.
"But, when I look at the British economy I see the British economy expanding, I see jobs being created, I see the prospect of future jobs being created as well and I think Britain can afford a higher minimum wage."
A rise to £7 per hour would have represented a rise of almost 11% from the present rate, with trade unions warning that even if Osborne got what he wanted, it needed to rise even mor eto match the "living wage" that campaigners say is the level required to meet basic needs, which is set at £8.80 in London and £7.65 for the rest of the UK.