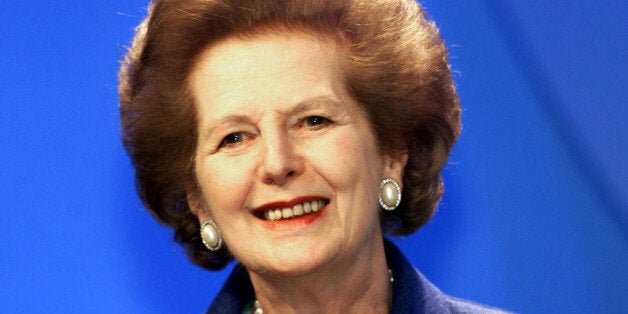 A Labour MP has called for an investigation into a paedophile rights campaign after concerns that it could have received public money.
Tom Watson says he was contacted by a formal civil servant who saw documentation suggesting the Paedophile Information Exchange (PIE) received taxpayer funding under Margaret Thatcher's Conservative government.
Labour Party deputy leader Harriet Harman has been under fire over links a civil rights organisation she worked for in the 1970s had with PIE.
Ms Harman said she had nothing to apologise for and yesterday she never "colluded" with the PIE while she was legal officer of the National Council for Civil Liberties (NCCL) in the 1970s.
Mr Watson, MP for West Bromwich East, told the Daily Mail: "I was contacted by a former Home Office civil servant who told me that he saw a document that suggests the Paedophile Information Exchange got public money.
"The document was recommending approval for funding during the Thatcher government. My source, who does not wish to talk to the media, said it appeared to be a re-application for funds.
"He could not be certain whether or not it had been funded by a Labour government but he thought this was possible."
Mr Watson called for a full investigation into PIE, but claims the Metropolitan Police's own operation is underfunded.
He told the Mail: "They are pursuing specific allegations by victims but don't have the resources to conduct a general inquiry.
"Given the extreme public concern about PIE, there should be a properly resourced investigation into what the PIE got up to."
Mr Watson also called for all politicians to be open about paedophilia, saying: "The shared shame of all the political parties is that they can do more - much more - to protect kids who face abuse."
Ms Harman yesterday issued a statement through a spokeswoman expressing her "regret" that the NCCL - now known as Liberty - had ever become involved with PIE.
She called for an apology from the Daily Mail - which has highlighted links between PIE and the NCCL - for running what she described as a campaign of "smear and innuendo" against her.
In a pooled television interview with ITV News she insisting her work at the NCCL had not been in any way affected by the link with PIE.
She said: "I very much regret that this vile organisation, PIE, ever existed and that it ever had anything to do with NCCL, but it did not affect my work at NCCL.
"They had been pushed to the margins before I actually went to NCCL and to allege that I was involved in collusion with paedophilia or apologising for paedophilia is quite wrong and is a smear.
"It is actually not me that should be apologising for something that I haven't done. It is the Daily Mail that should be apologising for their smear and innuendo."
Former PIE chairman Tom O'Carroll said there was no active attempt to remove him from an NCCL gay rights sub-committee in the late 1970s and claimed Ms Harman and former health secretary Patricia Hewitt, who was also involved in the NCCL, "didn't want to rock the boat".
He told BBC Radio 4's Today programme: "Really they didn't do much to oppose PIE's presence in my view because there were these other liberal forces, or radical forces, within NCCL.
"The support didn't come from Harman and co but it was there. The gay liberation front was very radical and at that time Harman and Patricia Hewitt couldn't just kick out PIE, well they could both try but they didn't even try and the reason they didn't try is they didn't want to rock the boat because their careers within NCCL depended on them not rocking the boat too much."
He told the programme he never met Ms Harman but met Ms Hewitt briefly at a conference in Sheffield in 1978.
He said: "I spoke to her when we were just going up a floor or two in a lift and she was somewhat frosty.
"I said something to her, I think as a pleasantry, and she didn't take it that way. She said that I'd been rude to her afterwards, which I hadn't been.
"My impression was that she simply had great distaste for being in the same lift as me."
Popular in the Community