Horrific scenes from the station in the Yunnan city of Kunming, in China's south west, have been posted on social media, many swiftly removed by censors, of bodies with slash wounds, pools of blood, and abandoned luggage from terrified travellers.
China blamed separatists from the country's far north west, with state news agency Xinhua reporting that four attackers had been shot by police, with one female suspect in custody. No further details were given on the motivation, which has yet to be independently verified.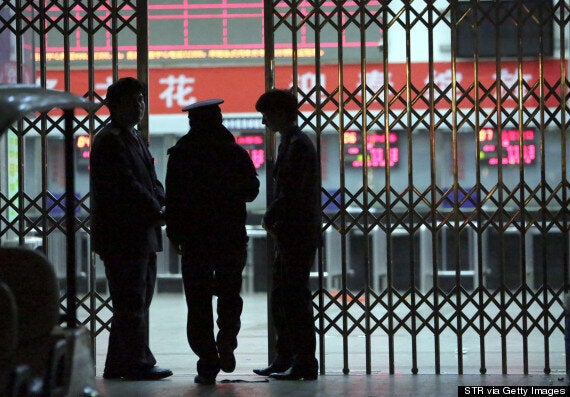 A police walks through a door at the scene in the Kunming railway station after an attack
At least 130 people were wounded in the attack.
Chinese President Xi Jinping and Premier Li Keqiang have sent their condolences to the victims, with Xi promising "all-out efforts" to investigate the attack.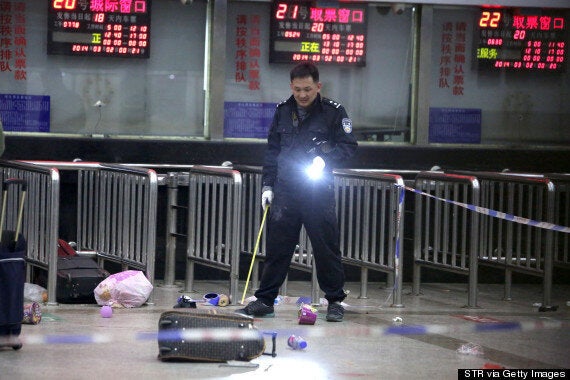 A Chinese police investigator inspects the scene of an attack at the railway station in Kunming
China will "severely punish in accordance with the law the violent terrorists and resolutely crack down on those who have been swollen with arrogance," Xi said in a statement released to state media.
Separatists from China's Uighur Muslim minority were blamed for killings in Beijing's Tiananmen Square last year, when a car crashed into a crowd, killing five people including the suicide attacker.