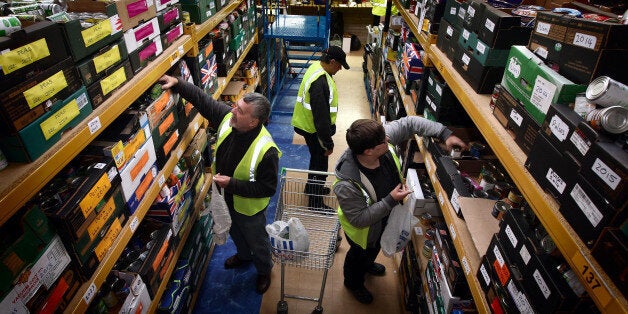 Around 68,000 benefit claimants are having their welfare payments stopped unfairly each year, heightening demand for food banks, a think tank has claimed on Monday.
Policy Exchange said the figure relates to people who have their benefits taken away for the first time, only to later successfully appeal against the decision - about a third of all those sanctioned for the first time each year.
In a new report, Smarter Sanctions, the organisation proposes the use of a benefits card for first time offenders to ensure they still have access to funds for up to eight weeks but without being handed cash.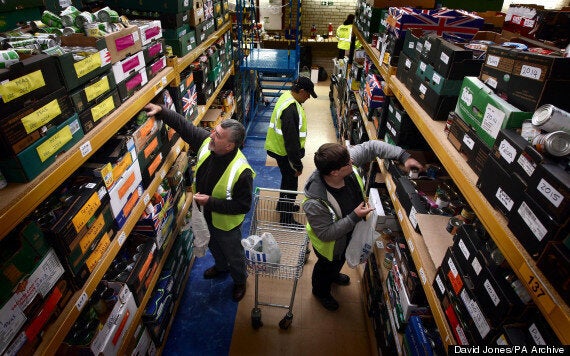 Volunteers at the Black Country Food Bank prepare food parcels
In exchange, tougher penalties, including the loss of the card, would be imposed on people repeatedly break rules on job hunting.
Report author Guy Miscampbell, Economics and Social Policy Research Fellow, said: "The welfare system must have a sharp set of teeth. That is why the sanctions regime is so important.
"However, it is clear there are a significant number of people who have their benefit taken away from them unfairly. Four weeks without any money is driving people to desperate measures including a reliance on food banks.
"Issuing first time offenders, who may or may not have been fairly sanctioned, with a 'yellow card' in the form of a benefits card would be a more compassionate way of trying to help people back into work.
"At the same time the welfare system must also come down hard on people who are consistently failing to do all they can to find a job. Fairness is integral to the sanctions system and people must know that if they choose not to play by the rules then they will receive harsher penalties."
A Department for Work and Pensions spokesman said: "Every day, Jobcentre Plus advisers are successfully helping people off benefits and into work as part of the Government's long term plan to build a stronger, more secure economy. We have seen record numbers of people in work - the number of people in a job went up by 193,000 over the last three months and the number of unemployed people is falling.
"It's only right that people claiming benefits should do everything they can to find work if they are able. Sanctions are used as a last resort and anyone who disagrees with a decision can appeal. People can present additional information when they appeal which may result in a decision changing, but that doesn't necessarily mean the original decision was incorrect."