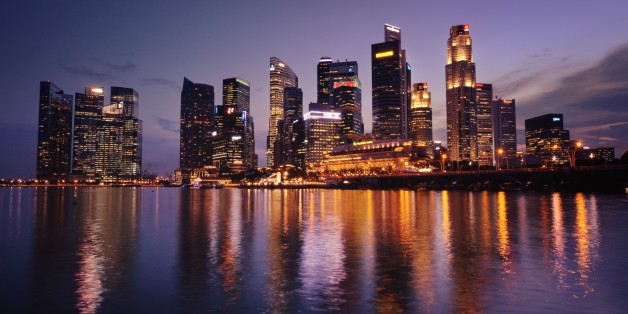 Carlina Teteris via Getty Images
And Here Are The Ten LEAST Expensive Cities In The World To Live In...
Singapore has been named the world's most expensive city to live in 2014.
The Worldwide Cost of Living survey by The Economist Intelligence Unit sees the city replace Tokyo, which topped the list in 2013.
Calling the city's rising prominence "steady rather than spectacular" it cites high car costs, transport costs (at three times higher than New York) and limited natural resources, making it reliant on other countries for energy and water supplies.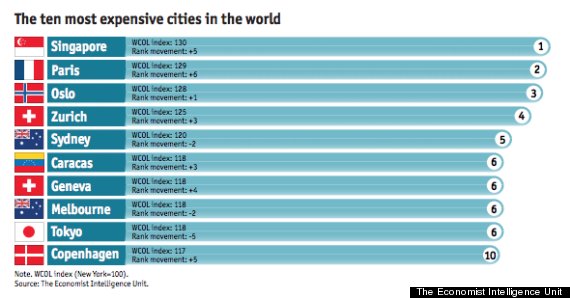 It also points out the proliferation of expensive malls and boutiques importing luxury European brands to "satisfy a wealthy and fashion conscious consumer base."
Speaking of Europe, second in line is Paris, followed by Oslo and Zurich.
Of the European "resurgence", the report states: "However, Europe has been the subject of renewed optimism for the coming year, with confidence picking up in some markets and declines easing in others.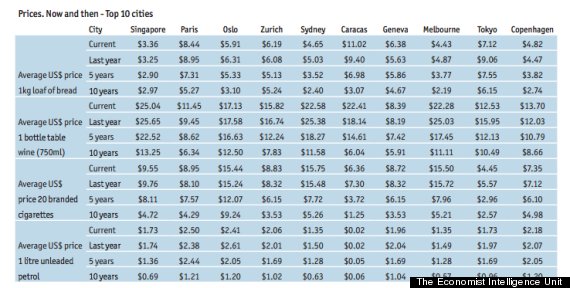 "This, combined with currency weakness in Japan, has made European cities relatively more expensive once more."
European cities account for three of the five most expensive and one-half of the top ten cities.
The twice annual survey compares more than 400 individual prices across 160 products and services.
These include food, drink, clothing, household supplies and personal care items, home rents, transport, utility bills, private schools, domestic help and recreational costs."
It is a purpose-built internet tool designed to help HR and finance managers calculate cost-of-living allowances and build compensation packages for expats and business travellers