Prince Andrew has denied he is engaged to the Croatian model-ex of Hollywood star George Clooney.
Monika Jakisic, 20 years the Prince's junior, has been on three dinner dates with the Prince and had been pictured giving him an affectionate kiss outside the Royal Thames Yacht Club in Kensington.
Jakisic, a former girlfriend of Clooney, later posted a picture on Twitter of a posted a diamond engagement ring on top of a £600 restaurant bill.
#thisishowitishttp://t.co/6HUVleqQqU

— Monika Jakisic (@monikajakisic) March 8, 2014
The Prince's representatives, who had declined to comment on his private life when quizzed about the relationship, were forced to confirm they were not engaged.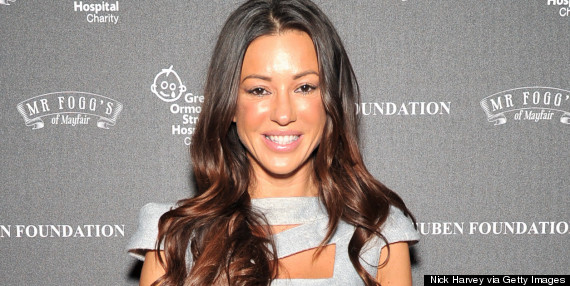 The Croatian model has been on a string of dates with Prince Andrew
"I can confirm the Duke of York is not engaged to Monika Jakisic," the Palace said.
The picture of the engagement ring and restaurant bill is believed to have been a congratulations message to two friends.