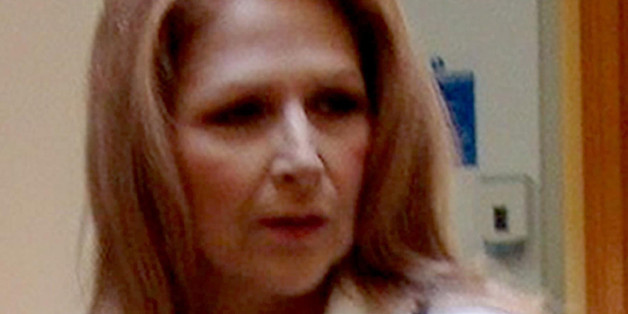 PA
A mother who stabbed her three young children to death has been found dead in a high security hospital. Theresa Riggi, 50, was jailed for 16 years for killing her eight-year-old twins Austin and Luke and her five-year-old daughter Cecilia at their Edinburgh home in August 2010. Their bloodstained bodies were discovered lying side by side in the Slateford Road property following a gas explosion at the building, each with eight stab wounds.
Riggi was initially charged with murder but admitted three counts of the lesser charge of culpable homicide on the grounds of diminished responsibility. A court heard that a report into her mental state identified narcissistic, paranoid and hysterical personality disorders.
She was moved from the all-female Cornton Vale Prison, near Stirling, after a string of alleged attacks in 2011. The US-born Riggi was found dead at Rampton Secure Hospital in Nottinghamshire today. A Nottinghamshire Police spokeswoman said: "We can confirm that we were called to Rampton in the early hours of this morning to the death of a woman. It's not being treated as suspicious and we are preparing a file for the coroner."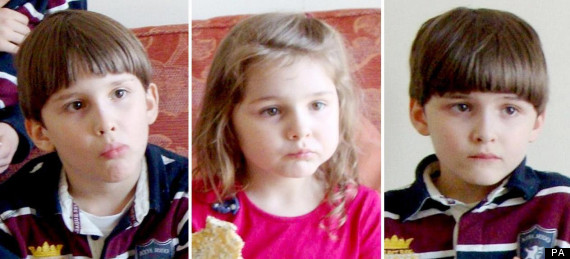 (left to right) Austin, 8, Cecilia, 5, and Luke Riggi, 8
During her trial, the court heard Riggi had a ''possessive love'' for her children and had been involved in a custody battle with her estranged husband. Passing sentence, judge Lord Bracadale told her that a ''devastating family tragedy'' had resulted from her "ghastly and grotesque" actions.
The judge had also told Riggi that she would be deported after she finished her sentence. Riggi and the three children had moved to Edinburgh from Skene in Aberdeenshire after the break-up of her marriage to their father Pasquale Riggi. She was badly injured on the day of the killings after plunging from a balcony in an apparent suicide attempt but a neighbour broke her fall.
TOP STORIES TODAY