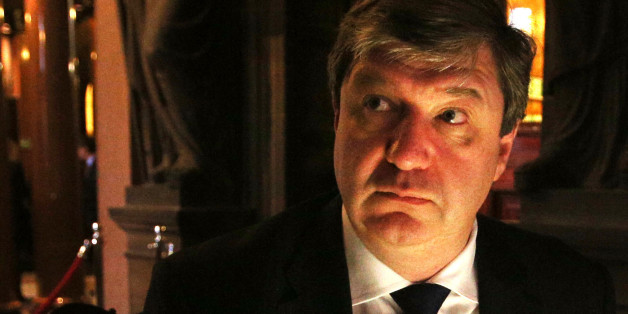 David Cheskin/PA Wire
Liberal Democrat cabinet minister Alistair Carmichael is clearly not a fan of Chris Huhne and is not afraid to show it, using some particularly colourful language to describe his former colleague.
Speaking to journalists in Westminster on Tuesday, the Scottish secretary recalled his time as chief whip in the early years of the coalition when the party voted to increase tuition fees - a decision that may still haunt them come election day.
Carmichael said he had tried in vain to get Huhne, then the energy secretary, to come back to London from a summit in Mexico to vote with the government.
"Chis Huhne, in the interests of tackling climate change had managed to be at some big summit in Cancun," Carmichael said. "So was not available to take part in the division on the day."
Carmichael said it was "one of the features of Chris' political operation" that when the "really difficult days were" upon the party "he always seemed to be somewhere else".
The Orkney and Shetland MP recalled being on the phone to Huhne with Nick Clegg trying to persuade Huhne to return to Westminster.
"I was determined he was coming back. He resisted. I insisted and he resisted. And so it went on until eventually Nick and I agreed we would actually allow him to stay in Cancun.
He added: "And it did actually prompt one of the Lib Dem Whips team at the time to come out with the observation that Chris Huhne was the man who had put the 't' into 'Cancun'."
Huhne, who had been seen as a likely successor to Clegg, was forced to quit the cabinet and give up his parliamentary seat after pleading guilty to perverting the course of justice.