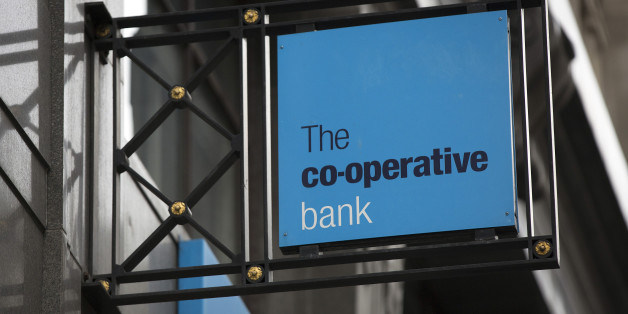 Bloomberg via Getty Images
Co-operative Group chief executive Euan Sutherland's resignation has been accepted by the board, after offering to quit as chief executive of the group that he described as "ungovernable".
Chief financial officer Richard Pennycook has been appointed as interim chief executive to replace Sutherland, the group said.
This comes days after the Co-op chief told members on Facebook that individuals within the business were "determined to undermine me personally" after details of his £3.6 million pay deal were leaked to the press.
Sutherland, who took over at the foods-to-funerals business last May, reportedly wrote a resignation letter to the board in a "back-me-or-sack-me" gesture, according to the BBC.
However, the Co-op chief's move led to accusations that he was "throwing his toys out of the pram".
Labour and Co-operative MP Meg Hillier told the Today programme: "He's jumping the gun and completely ignoring the mutual ethos of the Co-operative Group."
She added: "Euan Sutherland was brought in because... clearly there was a decision that quite rightly it needed strong leadership. But strong leadership in a mutual model doesn't mean basically throwing a fit and throwing your toys out of the pram when something like your salary is leaked...
"We want him to sort out the group but to threaten to resign like this, I find deeply unhelpful - in fact it threatens the group more."
It emerged at the weekend that Sutherland was to receive a deal worth £3.6 million despite the Co-op facing a £2 billion loss after the biggest crisis in its history.
The group is facing large-scale job cuts after a disastrous year in which its banking arm needed to be rescued when a £1.5 billion hole was discovered in its balance sheet.
It is now facing an overhaul as well as a series of investigations into what went wrong, as well as continuing questions over the appointment of disgraced bank chairman Paul Flowers despite a lack of knowledge of the sector.
Flowers was later exposed in a newspaper drugs sting.