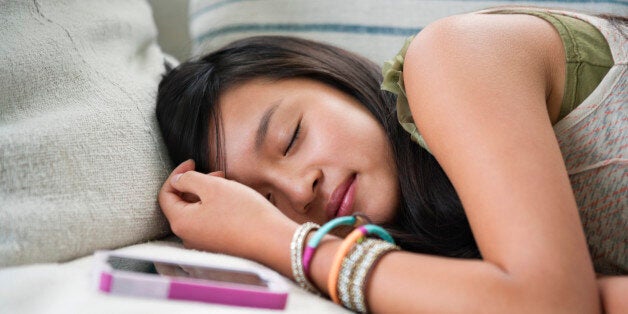 According to Ofcom, eight out of 10 of us keep our mobile phones on during the night while we sleep, and around half of us use our phones as an alarm clock.
In fact straw poll: how many of you actually don't keep your mobile phone in your room?
There are good reasons, according to sleep experts, to buy an actual alarm clock and politely park your phone at the door.
The first is what they call hypervigilance, and this is particularly applicable if you don't turn your phone off while you sleep.
Hypervigilance refers to the experience of being constantly tense and on guard. Somewhere in the back of your brain, you're expecting a call and this may make you less prone to relaxation.
Sleep expert Dr Neil Stanley says: "In order to get a good night's sleep, you have to feel safe and not worried about anything. By having your phone close by at night, you're subconsciously saying you wish to attend to that phone. The brain will monitor the situation and your sleep will be lighter and more likely to be disturbed."
Story continues below the slideshow: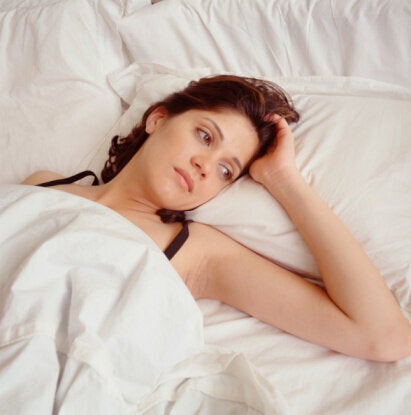 9 Surprising Reasons You Can't Fall Asleep
The way this works is by your retina filtering through light and passing messages to the brain. The light emitted by devices has a lot of blue light, which has a very stimulating effect, and too much exposure at night will upset your circadian rhythm.
Professor Debra Skene, a neuroendocrinologist at the University of Surrey says: "We know that because of a pigment called melanopsin, the cells in the retina are most sensitive to blue light."
So - if you wake up in the middle of the night, although you might be itching to do so - don't pick up your phone. The light will disrupt your sleep even further.
Researchers found that smartphone use after 9 pm. was associated with decreased sleep quantity at night. That lack of sleep then led to a poorer performance at work the next day.
Related