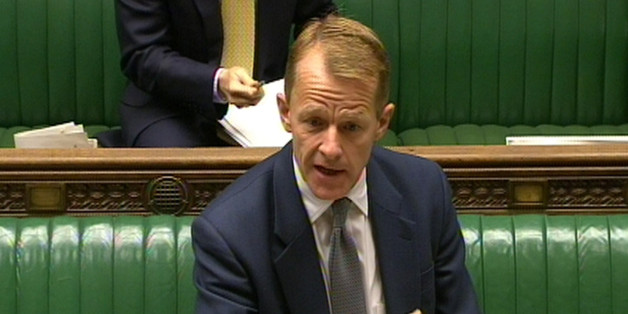 PA/PA Wire
Ministers are looking at whether schoolchildren could benefit from classes in "mindfulness", David Laws has said.
The schools minister said that the topic should be taken seriously, although there needed to be careful scrutiny of the evidence of its effects.
His comments came days after a leading private school headmaster suggested that all schools should make time each day for pupils to ''be quiet and reflect''.
Giving over of the timetable to a ''daily stillness period'' would help youngsters learn how to concentrate and help prevent mental health issues like anxiety and depression, according to Dr Anthony Seldon, master of Wellington College, a private school in Berkshire.
A number of schools, particularly those in the private sector, are introducing or looking at "mindfulness" classes, which usually focus on teaching students meditation and breathing techniques as well as how to pay attention to the present moment.
During a Commons education select committee hearing on child wellbeing, Siobhain McDonagh, Labour MP for Mitcham and Morden, asked Mr Laws: "What part do courses in mindfulness play in raising child wellbeing, does the Department for Education plan to promote such courses?"
In reply, the minister said: "I think we are very interested in promoting this and we certainly think that it's an area that merits consideration based on the evidence we've seen to date.
"My colleague (education minister) Liz Truss actually has been looking at this recently."
Mr Laws was then asked by committee chairman Graham Stuart, Conservative MP for Beverley and Holderness, to explain the concept of mindfulness.
He told the cross-party group of MPs: "It's about trying to impact on people's motivations, their attitudes to life, it's about trying to get at some of the things we don't always get at through our crude technical interventions and I think it's an area that we should take seriously while making sure that there is proper evidence-based scrutiny of it."
Last week, Dr Seldon suggested that young people today were subjected to increasingly frantic pressure and needed to learn techniques that would help them cope with stress.
Speaking ahead of an international conference for schools on the issue, he said: ''With the decline in religious assemblies, the chance to be quiet and reflect during the school day is being lost, at a time when it is needed more than ever as young people experience increasingly frantic pressure in their lives.
''Mindfulness or meditation has been shown to be an invaluable tool to help bolster young people's resilience to psychological stress," he added.
''It also boosts concentration, depth of thought, happiness and achievement.
"It is the most simple and natural technique to learn - indeed it is not really a technique at all.
"It is all about being yourself, making the most of yourself, and making the most of the opportunities that life presents to you."
Pupils at Wellington College often take part in a two-minute stillness period during assemblies taken by Dr Seldon, while teenagers in Years 9 and 10 have a timetabled weekly ''mindfulness session''.