Arsenal striker Nicklas Bendtner allegedly went "berserk" and threatened a taxi driver on a drunken night out in Copenhagen on Tuesday.
While his side were playing Bayern Munich in their Champions League round-of-16 second leg, Bendtner reportedly "ran amok" in the Danish captal, where he also supposedly unbuttoned his trousers and rubbed himself against the side of the cab.
Danish tabloid BT claims the 26-year-old allegedly whipped the taxi with his belt and told the driver: "I will fuck you," and called him a "little bitch". The reported incident comes a week after Bendtner complained he had "been made into a psychopath". Bendtner (left) out in London in 2009
The taxi driver told BT: "I have had drunk passengers in my car for 25 years and I have never seen anything like it."
Bendtner's spokeswoman Elisa Lykke declined to comment to the newspaper, but Gunners boss Arsène Wenger is believed to be aware of the incident and will speak to the striker.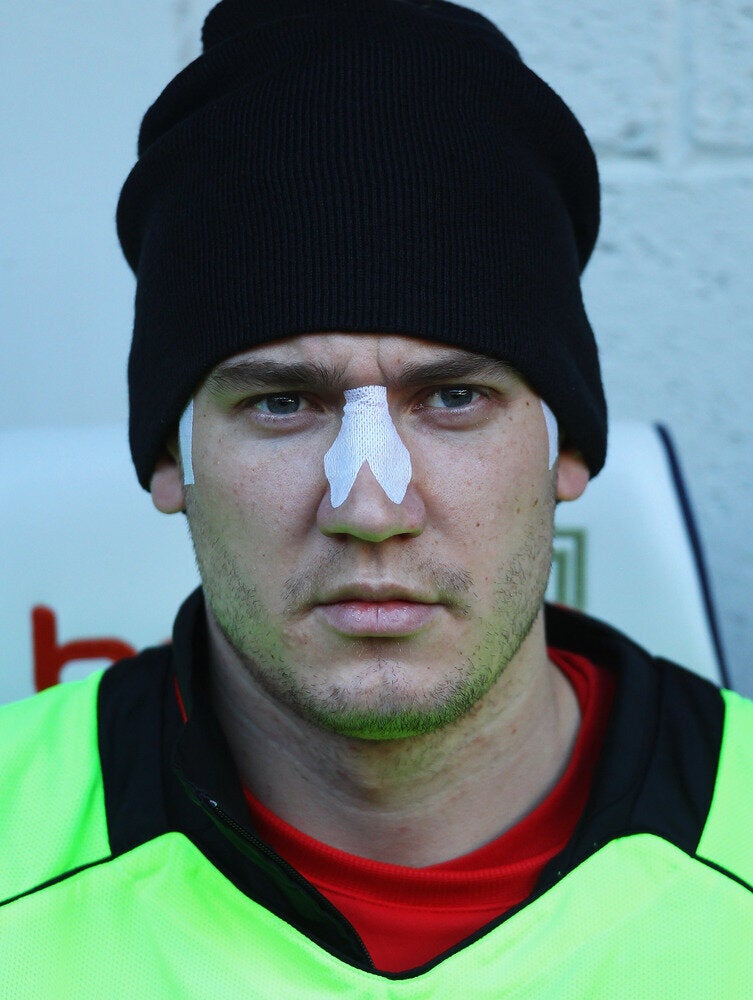 Happy Birthday 26th Nicklas Bendtner