Lewis Hamilton recovered from the misery of completing just half a lap on his opening run to move to the top of the timesheets on the first official day of the new Formula One season.
Less than five minutes into the year's first practice session at Melbourne's Albert Park, and on his maiden installation lap, Hamilton's Mercedes ground to a halt due to a sensor calibration problem that cut out the power unit.
That was it for Hamilton until the start of second free practice, when he more than made up for lost time and underlined his status as championship favourite in the wake of Mercedes' impressive form in pre-season testing.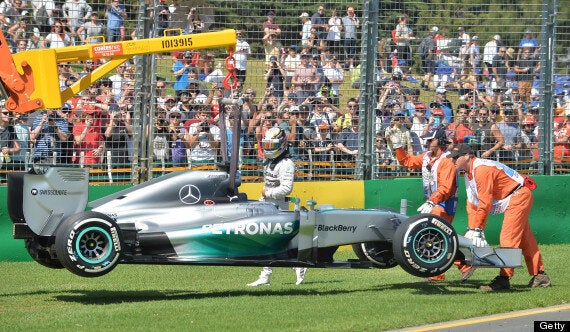 Hamilton walks beside his car as it is carried from the track after technical problems on the first lap
The 29-year-old completed 37 laps - only three drivers managed more - and was quickest to boot with a lap of one minute 29.625secs.
That, however, was 3.7secs slower than the fastest lap in the equivalent sessions a year ago, such is the difference between the new 1.6-litre V6 turbo-charged power units and the old 2.4-litre V8s.
Given the proliferation of problems encountered by all the teams in pre-season testing in the wake of sweeping regulation changes over the winter, the top five was not too far removed from the majority of practice sessions last season, with four champions included.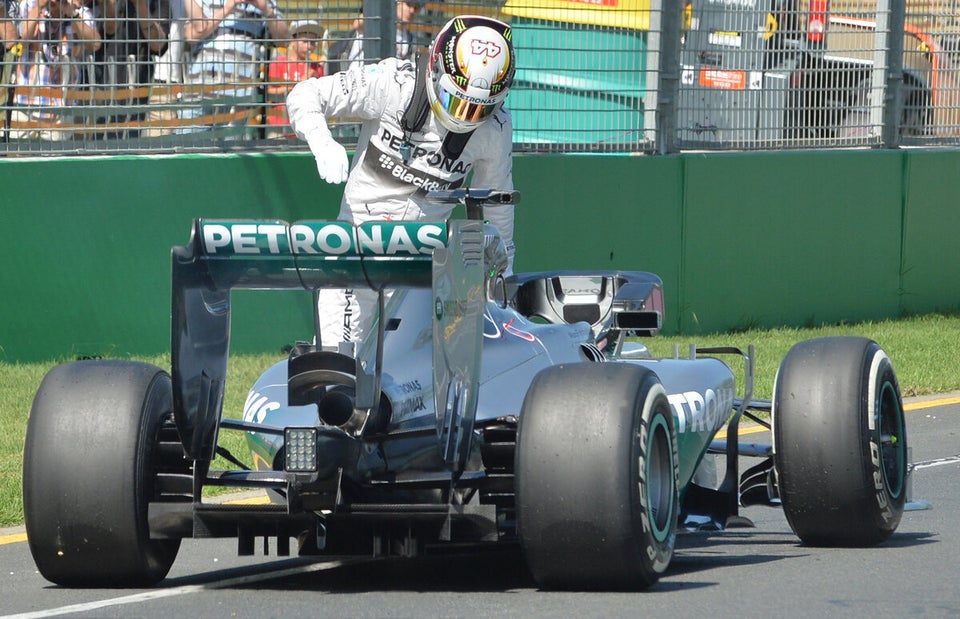 F1 Australian GP practice
Hamilton had team-mate Nico Rosberg for company, the German 0.157secs adrift, followed by Ferrari's Fernando Alonso, Sebastian Vettel of Red Bull and McLaren's Jenson Button.
Vettel completed a session-high 40 laps, a triumph of sorts given Red Bull were one of the teams worst affected by testing gremlins.
The reigning four-time champion sat out the opening 50 minutes of FP1 as his engineers changed the floor on his seemingly troublesome car, yet come the end of the day Vettel was 0.756secs adrift of Hamilton, with new team-mate Daniel Ricciardo in close attendance in seventh, just 0.157secs back.