Tony Benn was so renowned for his love of tea, that he once spent a train journey calculating just how much he had drunk over his life.
Armed with a calculator, the Labour politician discovered he had drunk enough to float the QE2.
Benn would drink tea from massive mugs, claiming once that he drank one pint of tea every hour.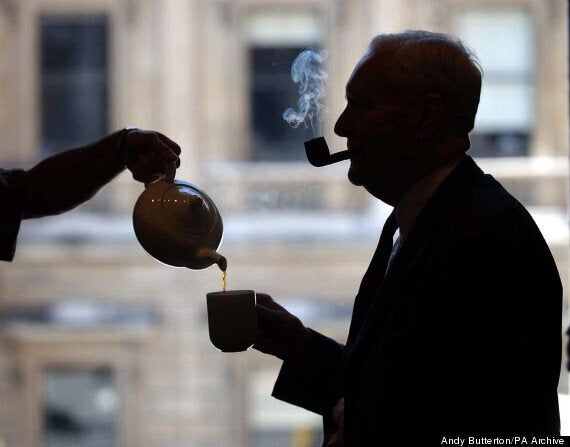 Tony Benn was known for his love of tea
Tony Benn also had another culinary passion: the triple cheese pizza.
He was so attached to this delicacy that he was positively distraught when he went shopping one day to find that this item had disappeared from his local supermarket.
"I went in search of them because I have eaten two of them every day for years," he said.
The brand which Benn was reported to relish was the Chicago Town Deep Dish Triple Cheese Pizza.
This used to retail at £1.65 for two people and contained, according to the Food Standards Agency, a "healthy" 30% of a person's recommended daily fat intake.
Popular in the Community