Malaysia needs more help from the international community for the vast search operation vital to the recovery of the missing flight MH370 that disappeared a week ago.
Malaysia's transport minister Hishammuddin Hussein said the search for the Malaysian Airlines flight had entered "a new phrase", and help was needed to obtain more radar and satellite data from the countries that the flight may have passed over.
There are many countries which the plane conceivably could have reached, and many countries who have satellites in different regions connected to the search. A girl holding a balloon reads messages for passengers aboard a missing Malaysia Airlines plane
They include China, Myanmar, Laos, Vietnam, Thailand, Indonesia, Australia, Kazakhstan, Uzbekistan, Kyrgyzstan, Turkmenistan, Pakistan, Bangladesh, India and France.
Hussein told a news conference on Sunday: "The information revealed yesterday covers a huge ground and it is our hope and that with that new information parties that can be of assistance to us can come forward and help us narrow the search to an area that is much more feasible, and that is what we have been doing since last night."
Background information is being sought on all passengers and crew on board, with nothing suspicious so far reported. Some countries, national police chief Gen Khalid Abu Bakar said, had yet to respond.
The police chief also dismissed speculation that the pilot's family had moved out of their house just days before the flight disappeared, saying that was untrue.
The two men had not asked to fly together, Hussein told the news conference.
The press conference was told that 25 countries are now involved in search effort, looking at areas 11 different countries, as well as searching the oceans.
The plane had been through all the normal technical checks, and was safe to fly, documents have confirmed today, and also refuted claims that the plane was loaded with extra fuel.
Last week it was revealed that the final radio communication from the cockpit was pilot Captain Shah telling ground control: "Alright, good night."
But the news conference heard on Sunday that the plane's ACARS transmission system - which sends information to ground control - had been switched off, before that transmission was sent, suggesting any sabotage was already underway.
This story is developing...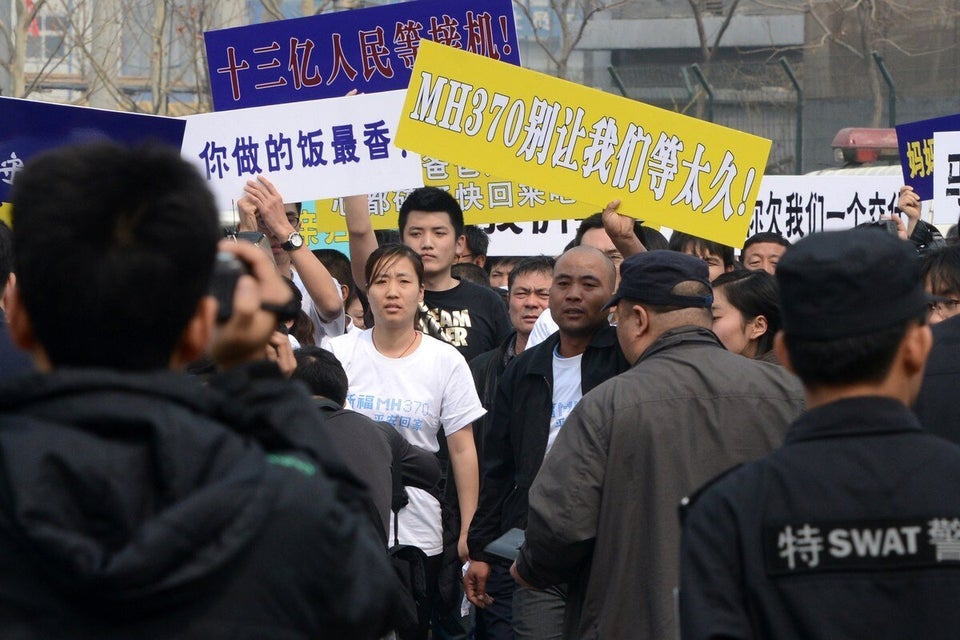 Malaysia Airlines Flight Disaster In Pictures