The list comprises of some 83 aircraft according to data compiled by the Aviation Safety Network and includes planes capable of carrying more than 14 passengers.
It lists the last know positions of lost and never found aircraft, and those which were located after extensive searches. It remains to be seen how plane MH370, with its 239 people on board, will be represented on this map in due course.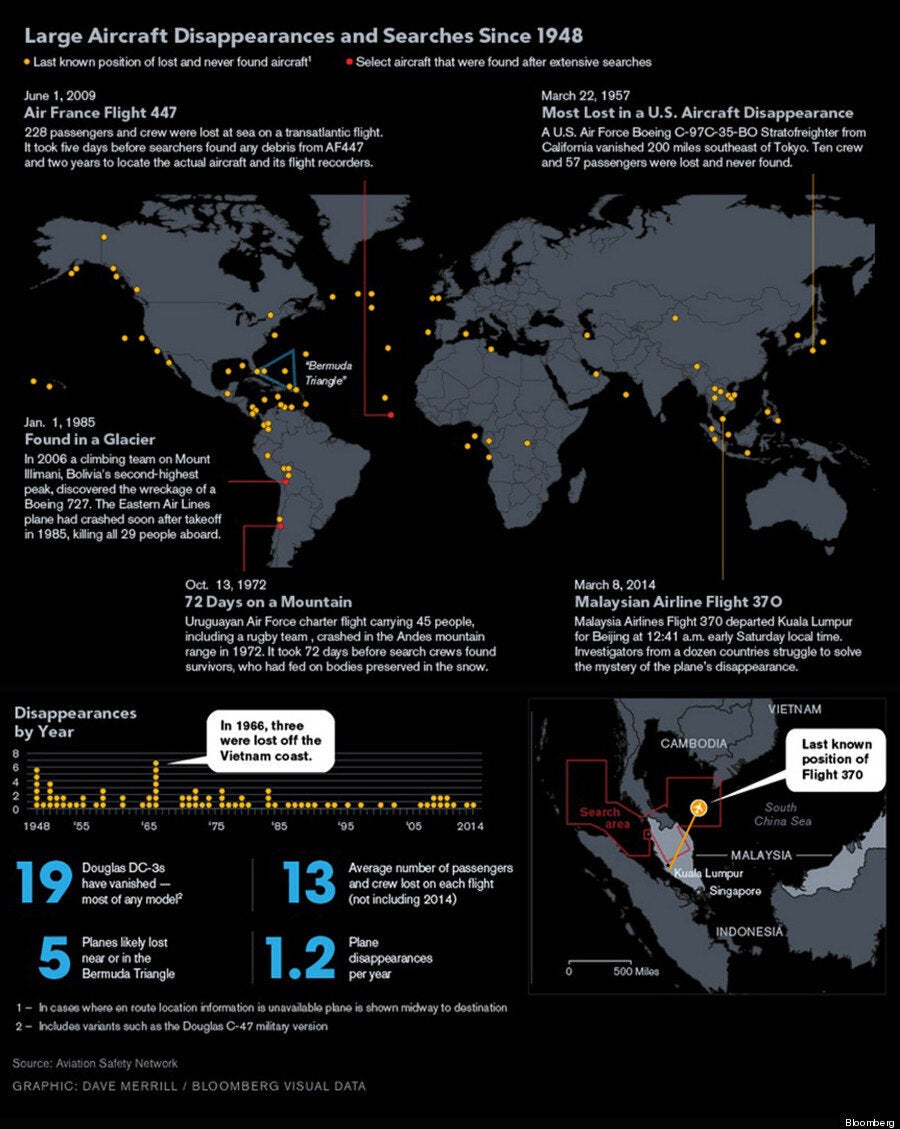 The plane had been through all the normal technical checks and was safe to fly, a press conference by Malaysia's transport minister confirmed.
On Sunday it was announced the plane's ACARS transmission system - which sends information to ground control - had been switched off, before that transmission was sent, suggesting any sabotage was already underway.
It is usually employed by military pilots for stealth flights .
This story is developing...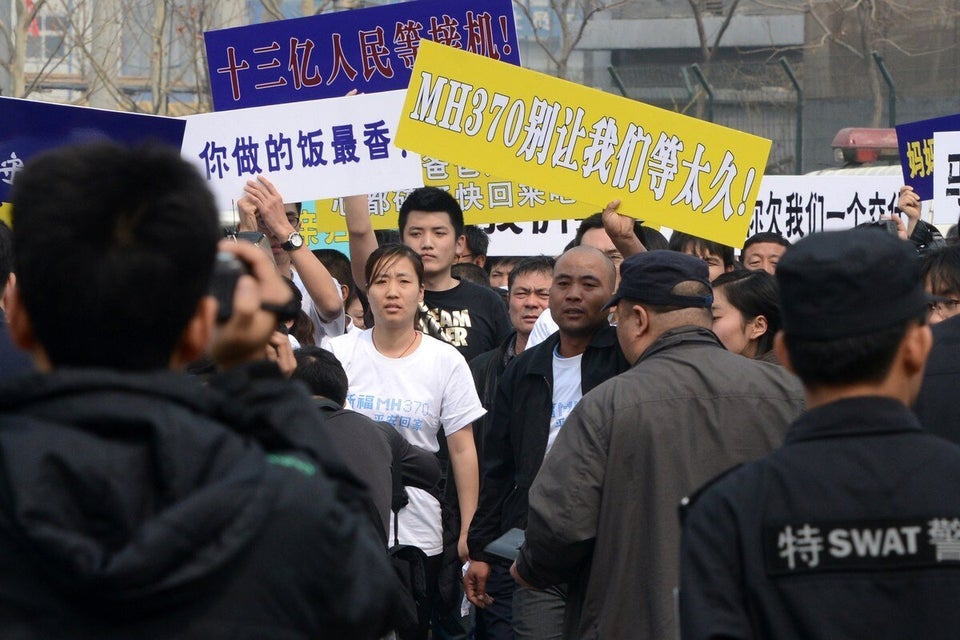 Malaysia Airlines Flight Disaster In Pictures