The homes of the two pilots of the doomed Malaysia Airlines flight MH370 are being combed by police as questions emerged over the political leanings of one of the captain.
Captain Zaharie Ahmad Shah was a keen support of Malaysia's opposition leader, Anwar Ibrahim, who campaigned on a platform of social justice and anti-corruption, it has been reported.
Shah is believed to have attended a controversial trial where Ibrahim was jailed for five years for sodomy, after his acquittal for the same charge was overturned.
The trial took place just seven hours before the flight took off. Human rights groups had condemned the decision, and some have suggested the charges were political.
Malaysian police have urged caution, saying they are investigating all the passengers on board the plane, as well as engineers who were on board before the flight took off.
Police are searching Ibrahim's home, where he kept a flight simulator from which he made YouTube videos. Laptops have been removed from the home.
Malaysian Prime Minister Najib Razak declared on Saturday morning that "deliberate" actions were likely taken by someone on the missing MH370.
There is a "high degree of certainty that the Aircraft Communications Addressing and Reporting System (ACARS) was disabled just before the aircraft reached the east coast of peninsular Malaysia. Shortly afterwards, near the border between Malaysian and Vietnamese air traffic control, the aircraft's transponder was switched off," the prime minister stated.
The radar then indicates that the plane turned back.
"It then flew in a westerly direction back over peninsular Malaysia before turning northwest. Up until the point at which it left military primary radar coverage, these movements are consistent with deliberate action by someone on the plane." The prime minister confirmed the aircraft on the radar was flight MH370.
The Malaysian official said only a skilled aviator could navigate the plane the way it was flown after its last confirmed location over the South China Sea.
Last night, India announced it had suspended its search until new information is available from Malaysia.
This story is developing...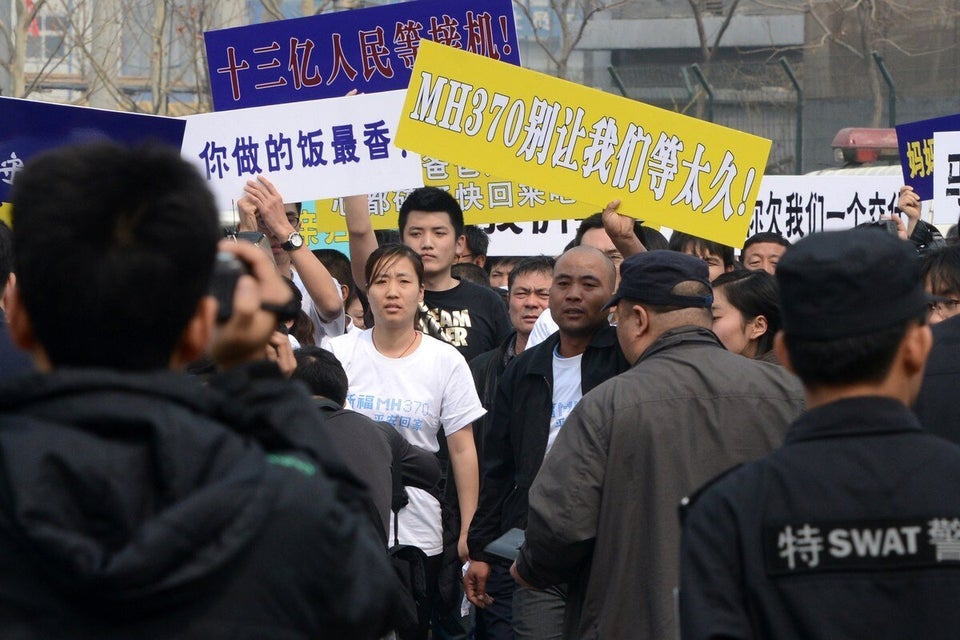 Malaysia Airlines Flight Disaster In Pictures