A Bananaman movie has been confirmed!
The British superhero who drew his power from not bats, nor spiders, but bananas, will be hitting the big screens next year.
A spokesman for publisher DC Thomson confirmed to HuffPostUK: "A live action movie is planned. We are very excited and are working with Elstree Studio Productions.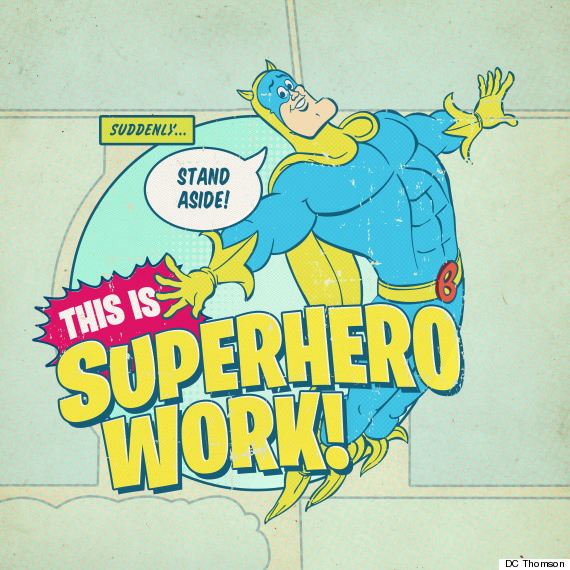 Bananaman is powered by, yes, bananas
"We can't wait to share more – announcements will follow shortly."
Bananaman – aka the alter ego of schoolboy Eric Wimp (later Eric Twinge) first graced comic strips in 1980 and later appeared in The Dandy and The Beano.
Rumours about the forthcoming movie began when Den of Geek spotted an intriguing website featuring just a glittering sky and the words '#Peel The Power'.
SEE ALSO: Yes That IS Stephen Hawking Crashing A Stag Do Of 9 Men Dressed As Bananaman (PICTURE)
LIKE US ON FACEBOOK | FOLLOW US ON TWITTER