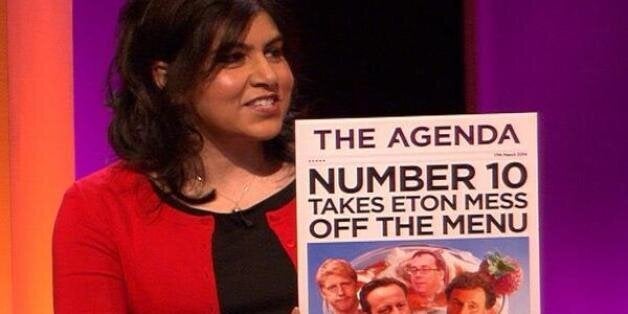 Another senior Conservative has joined complaints about the concentration of the privately-educated at the heart of British politics.
The Education Secretary's comments fuelled Labour claims the Government was "out of touch" and were reported by The Spectator to have earned him an angry reprimand from the Prime Minister.
Asked if she agreed with him, Baroness Warsi told ITV's The Agenda: "Michael was making an incredibly serious point that it can't be right that the 7% of kids who go to independent school end up at the top tables, not just of politics, but banking, and law, and every other profession.
"What Michael wants to create is a first class, world class state system which means that in future years you will have more pupils from state schools, people like me, around the cabinet table, and in that I fully support Michael Gove," the faith and communities minister said.
Among the Old Etonians around the Prime Minister - himself a former Eton boy - are his chief of staff, Ed Llewellyn; the head of his policy unit, Jo Johnson; the minister for government policy, Oliver Letwin; and Chancellor George Osborne's chief economic adviser, Rupert Harrison.
Gove compared them to the cabinet of Eton-educated Tory prime minister Robert Gascoyne-Cecil, the Marquess of Salisbury, who was criticised for alleged nepotism and cronyism.
Shadow Cabinet Office minister Jon Ashworth said: "This is open warfare in the Conservative Party.
"Sayeeda Warsi is making it clear that David Cameron is out of touch with a blatant attack on his style of Government.
"Once again we are seeing the Tories fighting like ferrets in a sack rather than taking action to tackle the cost-of-living crisis facing hard-working people."