David Beckham has been named as the world's best underwear model by designer Tommy Hilfiger - even though the designer has never hired the former football player.
Despite never modelling for Hilfiger, Becks has stripped off on multiple occasions, showing off his bod in a number of commercial campaigns.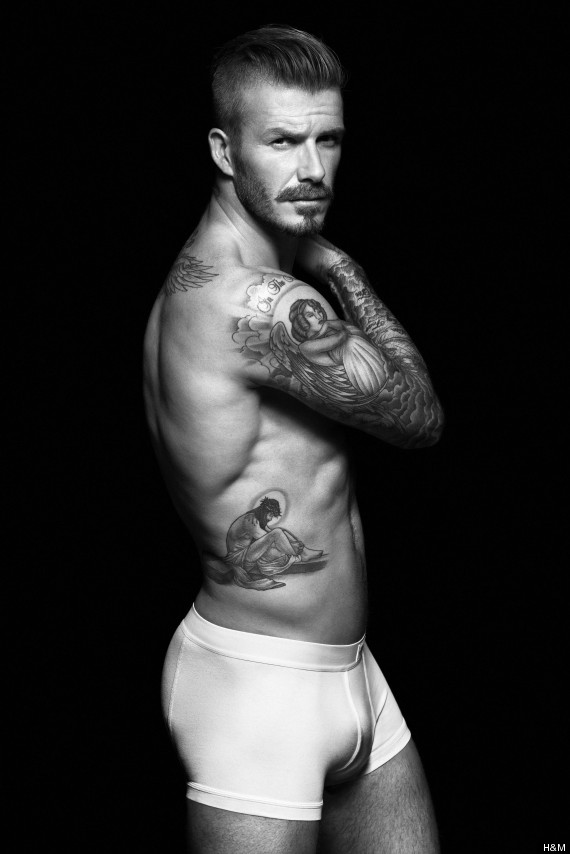 Need we say more?
In an interview with TMZ Sports, the American designer declared that David is "the underwear model of the century" - and we have to agree.
Seriously, have you seen the H&M ad directed by Guy Ritchie? Or the Giorgio Armani ads? Exactly.
"We all wish we looked like David Beckham," Hilfiger tells TMZ. "At the end of the day - he is the underwear model of the century."
As well as getting his kit off to model underwear, the former Manchester United footie star has also got his pecks out to promote his fragrance range - showing off a tatt of daughter Harper's name in the process.
And, just in case we didn't admire him enough already David is about to prove he can act too, by appearing in a one-off 'Only Fools And Horses' sketch for Sport Relief.
A preview of the sketch shows Becks has the ability to laugh at himself, but we'll have to wait until the BBC One Sport Relief telethon on Friday 21 March to see the whole clip.
LIKE US ON FACEBOOK | FOLLOW US ON TWITTER