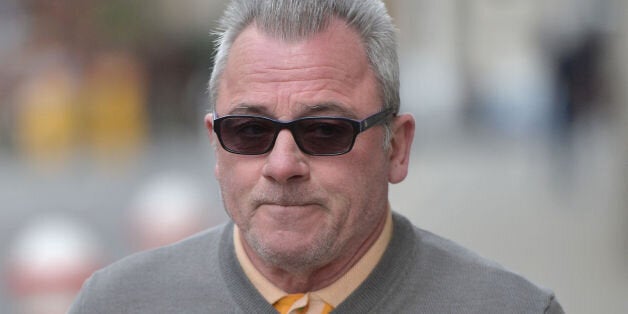 Chelsea star John Terry's father was fined for racial abuse two months after he was arrested for allegedly headbutting an Asian man and calling him a "f****** Paki" in a separate incident, a jury heard.
Ted Terry, 59, is accused of attacking Amarjit Talafair following a dispute over a cigarette outside a City of London pub on March 22 last year.
The Old Bailey heard that just over two months later, on May 24, he pleaded guilty to calling a member of the public a "f****** Irish prick" and a "f****** mongrel".
It came after Terry was involved in a row at Barking rail station on the night of May 12, the jury was told.
After missing his train, he told station staff: "What do you mean it's gone, I've got a ticket you f****** moron. How am I going to get home?"
When a member of the public intervened to ask him to stop swearing he allegedly replied: "Who the f*** are you to say that, are you a rozzer?
"Fuck you pikey c***, you f****** mongrel."
Terry was fined £200 after pleading guilty to a racially aggravated public order offence.
He admitted saying "f****** Irish prick" but denied using the word "pikey".
Terry, of Lennox Close in Grays, Essex, denies one count of racially-aggravated common assault and one count of racially-aggravated fear or provocation of violence.
Co-defendants Stephen Niland, 36, of Quarles Park Road in Romford, Essex, and Tudor Musteata, 47, of Tarves Way in
Greenwich, south east London, deny one count each of racially-aggravated fear or provocation of violence.
The court has previously heard that Terry allegedly attacked Mr Talafair outside the Windsor pub near Fenchurch Street station.
Prosecutors claim that Terry chased after him and shouted "F****** Paki, come here" before head-butting Mr Talafair beneath the nose.
Niland and Musteata are also accused of hurling racist abuse at Mr Talafair during the row.
Terry later had a second altercation with railway station cleaner Bakeba Mansuila, whom he allegedly called a "black c***", but no charges were brought over that incident.
The case was adjourned to tomorrow at 10am.