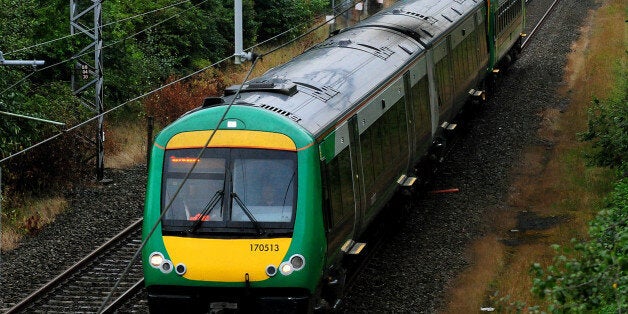 A train company has launched an investigation after passengers were told to "be aware of pickpockets and Gypsies" before disembarking at a station.
London Midland is investigating the comment, which was made over the train's speaker system as it pulled into Telford Central in Telford, Shropshire.
The announcement, which was recorded by a passenger on his mobile phone, was met with loud cheers from people travelling on the train, including football fans, last Saturday.
As the train prepares to stop at the station, the announcement can be heard over the train's public address system: "Telford Central - please be aware of pickpockets and Gypsies".
London Midland said they had not received any complaints about the incident, which happened on the 17.25 Wolverhampton to Shrewsbury service.
The company said it had launched an internal investigation into the incident.
It came after League One leaders Wolves ended their game against Shrewsbury Town on Saturday afternoon in a
A spokeswoman for London Midlands said "We are deeply sorry to anyone who was offended by the announcement.
"We do not tolerate comments of this nature being made by anyone on a London Midland train, and a full internal investigation is being carried out."