Pierce Brosnan has revealed that, for his latest film, he took inspiration from an unlikely source.... Richard Madeley.
The former James Bond star plays a disgraced TV chat show host in his new film 'A Long Way Down', based on the novel by Nick Hornby, and tells HuffPostUK how it was Richard Madeley that he kept in mind as he was filming, based on a chance encounter while he was preparing for the role.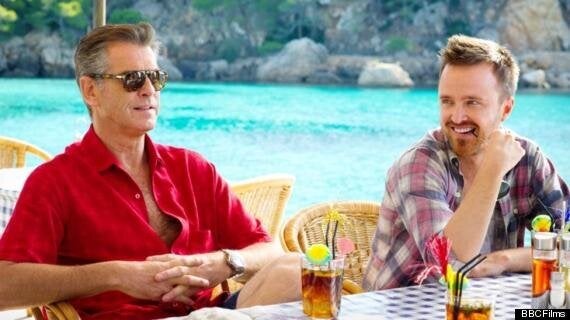 Pierce Brosnan plays a shamed chat show host in his new film 'A Long Way Down'
"I looked up and I spotted Judy Finnigan first at another table. And then there was Richard next to her, I know them from when I've appeared on their show before, so I gave them a little wave, and they gave me a little wave back, before I went back to the script. I saw it as a good sign for the film."
In 'A Long Way Down', Pierce Brosnan plays Martin, a TV chat show host who has suffered public humiliation to the extent that he finds himself at the top of a tower, about to throw himself off. Instead, he encounters Maureen, played by Toni Collette, as well as two other characters, JJ and Jess, played by Aaron Paul and Imogen Poots, all with the same intention.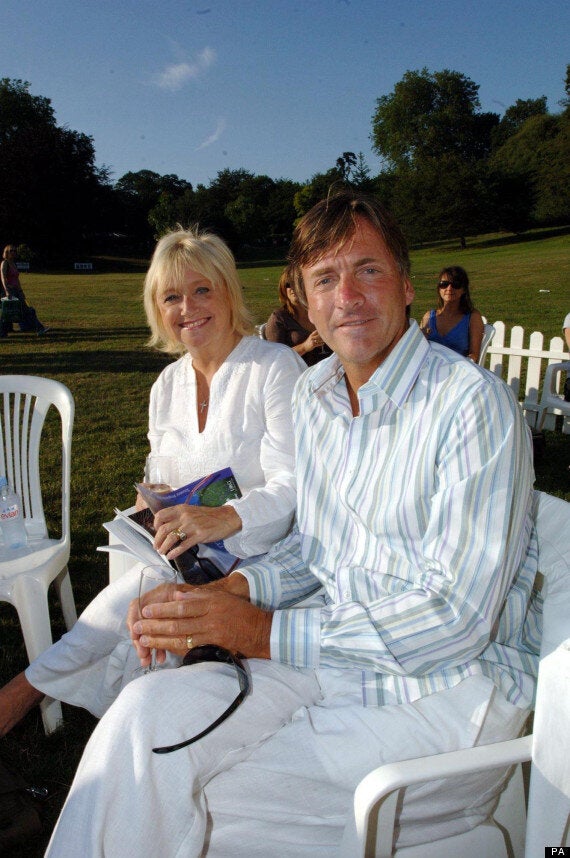 Richard Madeley and Judy Finnigan have a home in the South of France, near the Colombe D'Or restaurant, where they encountered Pierce Brosnan
The unlikely quartet form a strange alliance as they plan to delay their exit from the world for a few weeks and, in the process, become a media sensation.
So what was it about Richard Madeley that kept calling him to mind while Pierce was playing Martin?
"I think it's his sheer ebullience and enthusiasm," says Pierce, before reflecting on the unique profession of a chat show host. "You have to be almost shamanic to do it, really, and really believe in yourself. And it's a thin line between being affable and being really annoying. So it takes a brave soul, really."
Pierce's character Martin in the film is defined by a public humiliation on a grand scale, something the ever-popular film star has - touch wood - not experienced. Based on his life in the big bubble of fame, I wonder whether he has sympathy when public figures fall, as they regularly do, from grace?
"I think it depends on each circumstance," he says tactfully. "Human nature does seem to delight in the public humiliation of others, it's what reality TV is built on, after all, and I'm not sure that's a good way for society to lead itself, really.
"But I have to say, some of them do deserve what they get, for behaving like pillocks."
The Colombe D'Or restaurant has been, throughout the last century, one of the great meeting places in French culture, where artists like Matisse and Picasso often painted something on the table instead of paying for dinner, and where film stars Yves Montand and Simone Signoret fell in love by the pool.
And, from this day forward, it'll be that fateful meeting between Pierce Brosnan and Richard Madeley that gets mentioned too.
'A Long Way Down' is in UK cinemas from Friday 21 March. Watch the trailer below...