Alexis James wrote: "It's been a tough old season for David Moyes, and the worry is that a 3-0 home loss to Liverpool might not yet represent its nadir.
"Not only does his side need to overturn a two-goal deficit against Olympiakos to avoid a Champions League exit, they then welcome Man City to Old Trafford.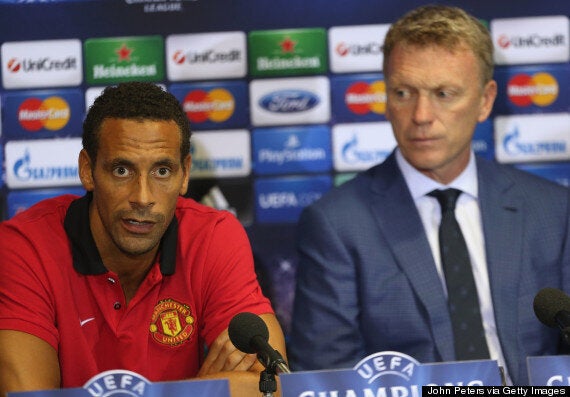 "What the fuck have you said about me now?"
"Three defeats on the trot would surely spell the end for Dave."

The title of the snippet was changed, before the url was pulled
The title was originally replaced, but now the article has been deleted.
It is an unwanted distraction for Moyes and United as they prepare for their Champions League round-of-16 second leg with Olympiakos, who they trail by two goals, tonight.
Ferdinand signed a one-year extension to his United contract after their 2013 title win but has played just 17 times this campaign.