David Moyes has been told "time is running out" for him at Manchester United - by a column in Rio Ferdinand's magazine.
Ferdinand's online magazine #5 featured an article titled "There's no let up for Moyes", which questioned the Scot's future at United following the 3-0 home defeat to Liverpool on Sunday.
Alexis James wrote: "It's been a tough old season for David Moyes, and the worry is that a 3-0 home loss to Liverpool might not yet represent its nadir.
"Not only does his side need to overturn a two-goal deficit against Olympiakos to avoid a Champions League exit, they then welcome Man City to Old Trafford.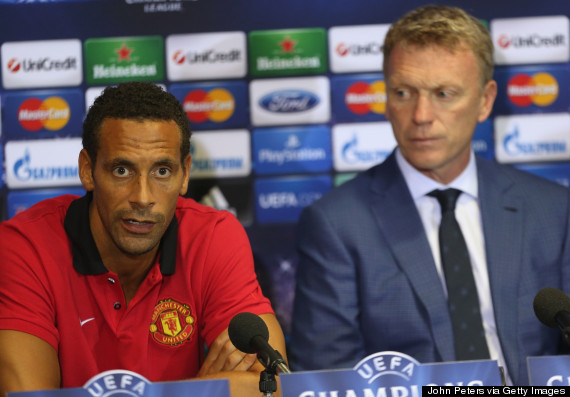 "What the fuck have you said about me now?"
"Three defeats on the trot would surely spell the end for Dave."

The title of the snippet was changed, before the url was pulled
The title was originally replaced, but now the article has been deleted.
It is an unwanted distraction for Moyes and United as they prepare for their Champions League round-of-16 second leg with Olympiakos, who they trail by two goals, tonight.
Ferdinand signed a one-year extension to his United contract after their 2013 title win but has played just 17 times this campaign.
In December, Ferdinand claimed Moyes's selection policy was turning him "into a madman" in the week United suffered back-to-back home defeats to Everton and Newcastle.
Moyes has also been undermined by Anderson, farmed out on loan to Fiorentina in January, and Robin van Persie, while United furiously denied stories he had fallen out with Ryan Giggs after the Liverpool loss.