There is an all-Spanish tie between Atlético Madrid and Barcelona, while Real Madrid were drawn with their semi-final conquerors last year, Borussia Dortmund.
United were eliminated from the Champions League by Bayern in the last eight four years ago on away goals.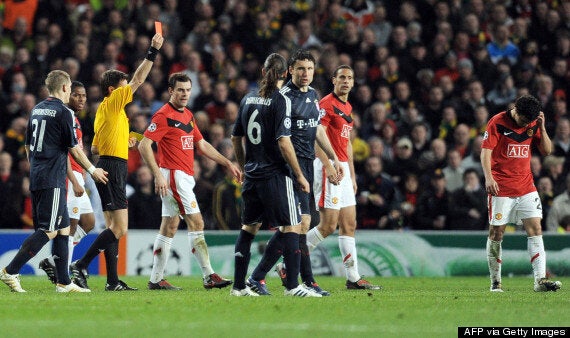 Rafael da Silva was controversially sent off against Bayern four years ago
Trailing 2-1 from the first leg, Sir Alex Ferguson's side raced into a 3-0 lead before Ivica Olić netted just before half-time.
After the pause, Rafael da Silva was sent off and Arjen Robben volleyed in the crucial away goal as the tie was drawn 4-4. Sir Alex Ferguson, apoplectic at Rafae's red card, labelled bayern "typical Germans". Bayern also ejected United from the quarter-finals in 2001, the year they recorded their fourth European Cup win.
United drew 2-2 and 1-1 against Bayern in the 1998-99 group stage before their unforgettable final triumph over the Germans in Barcelona to win the treble later that season.
The sides could not be separated in the second group stage of the 2001-02 season, as a goalless draw at Old Trafford was preceded by a 1-1 result in Munich's Olympic Stadium.
Chelsea played PSG twice in the 2004-05 group stage under José Mourinho, when they won 3-0 at the Parc des Princes and drew 0-0 at Stamford Bridge.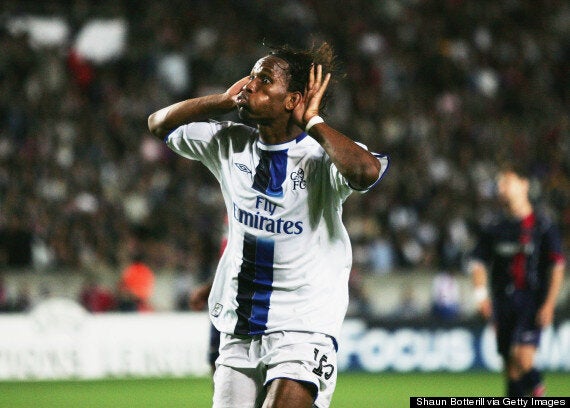 Marseille fan Drogba celebrates scoring against PSG in 2004
Dortmund defeated Madrid 4-3 on aggregate in a superb semi-final last year, with Robert Lewandowski scoring all four of their goals. He will be suspended for the first leg at the Santiago Bernabéu.
The first legs will be played on 1 and 2 April, with the return matches staged on 8 and 9 April.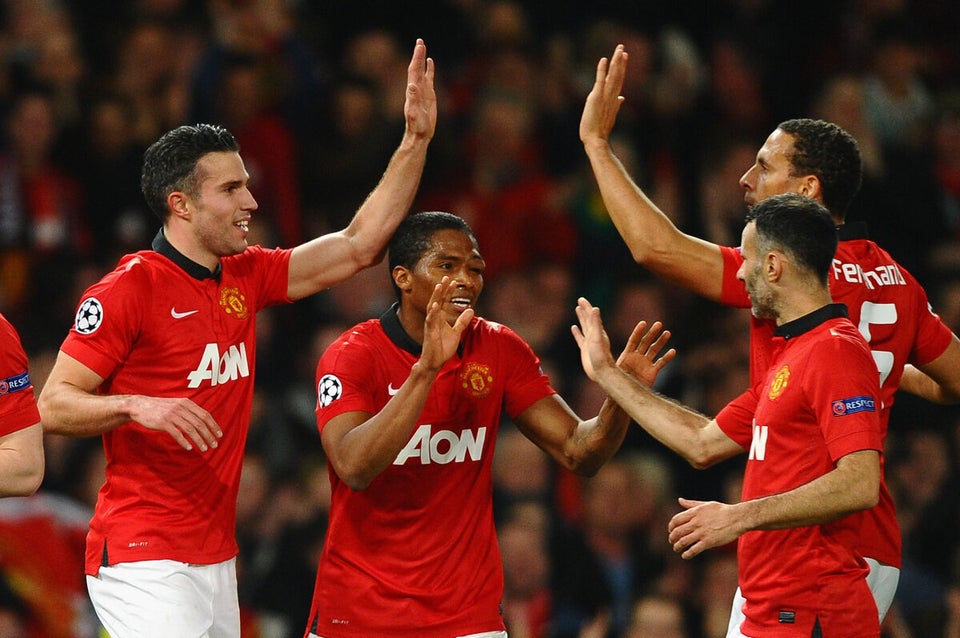 Champions League last eight
Barcelona vs Atlético Madrid
Real Madrid vs Borussia Dortmund
Paris Saint-Germain vs Chelsea
Manchester United vs Bayern Munich