Simon Cowell has made an emotional visit to the home of his mum Julie to introduce new son Eric, who is named after Julie's late husband.
The music mogul has been pretty busy in recent weeks and spent some family time in Miami with girlfriend Lauren Silverman and newborn Eric before jetting to the UK - on a private plane, obviously - to see his mum.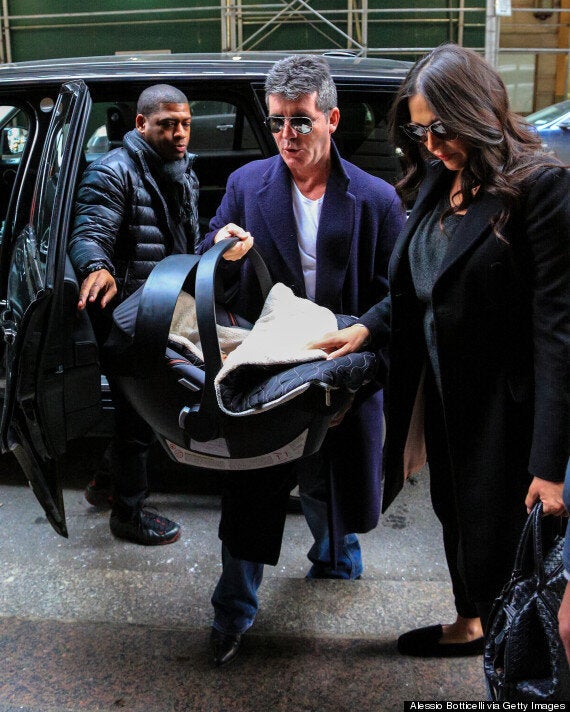 Simon and Lauren enjoying a day out with baby Eric in February
"It was a lovely visit from Simon and Lauren and Julie was thrilled," a source told The Mirror. "There were some very emotional moments when she got to hold and touch Eric and his name is obviously very poignant for Julie as her husband Eric died in 1999."
Simon is also busy getting ready for the official opening night of the 'X Factor' inspired musical 'I Can't Sing' at the London Palladium - where baby Eric will also apparently have a starring role.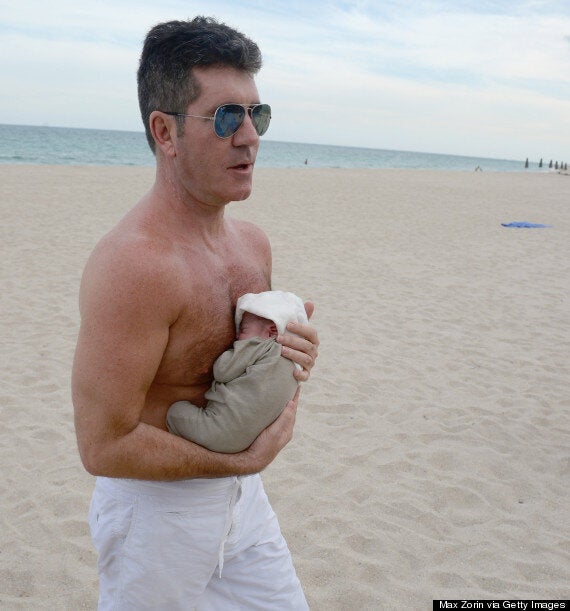 Baby Eric, seen here in Miami, is already totting up the airmiles
At one point, Simon (Nigel Harman) will apparently enter the stage holding Eric - in doll form obviously.
Nigel has spoken out about what its like playing Simon, explaining that his character is a "really heightened, slightly mad version" of the father-of-one.
"The trousers are higher, I've got some extraordinary teeth... I do a passable impression, but I wouldn't hire me for kids parties," he joked on 'This Morning'.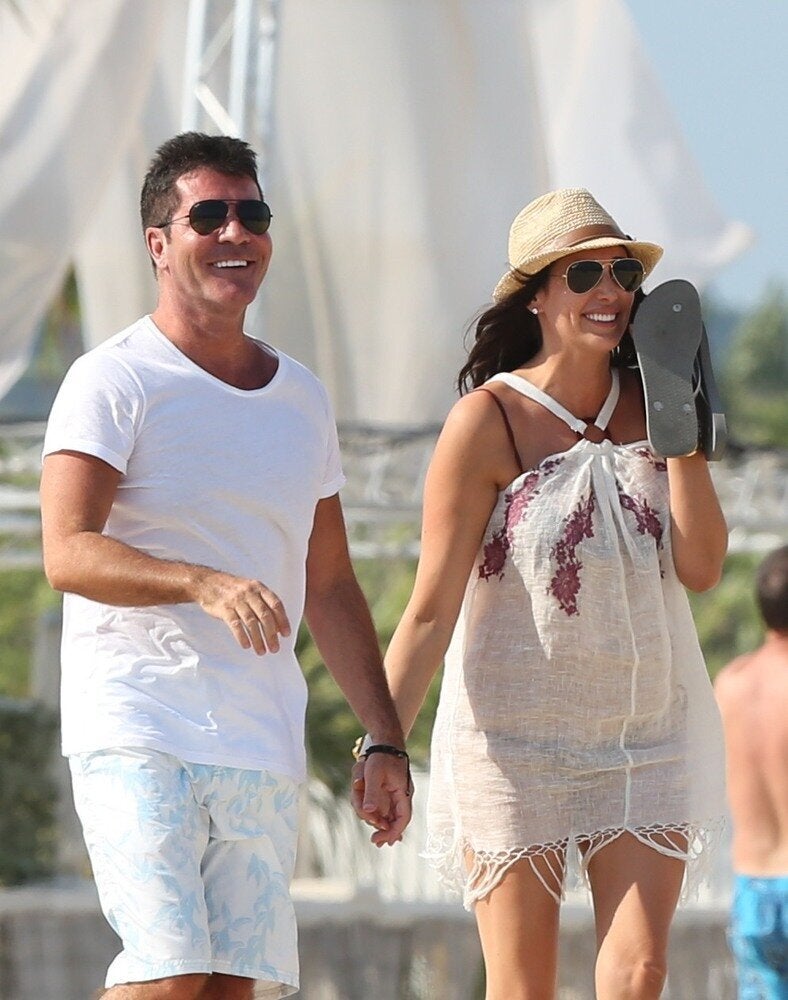 Simon Cowell, Lauren Silverman