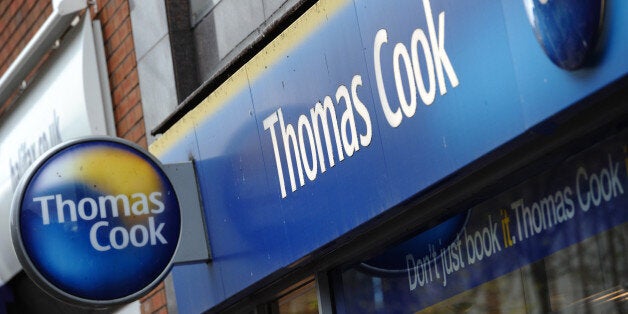 Speaking to the Huffington Post UK, the Thomas Cook CEO said: "There are two political uncertainties that are most unsettling for business. The first is the Scottish referendum and the second is the European referendum. Both create massive uncertainty."
Green, who runs the second largest travel group in Europe, went on: "For me, what we should be focused on is creating jobs. If you take the European market, the biggest trading market that we are part of and we are contemplating exiting that market? How could that be good for jobs?"
"Many companies look at Britain and are questioning whether they will make some of the very sizable investments that they need to and want to until they know whether Britain is staying in the EU or not."
Green suggested that a British exit from the European Union could see the cost of holidays soar for British consumers.
"We have an enormous trading market in Europe. If we're no longer a part of that market, there will be implications. If you think about practical things - we'd have customers this morning planning their vacations and thinking about their future. What does that mean around passport control? What does that mean around currency, around cost and the very fluid movement of travel?
"All of these practical issues that ordinary everyday people have found a very inclusive part of Europe will become very challenging and I think it hasn't been thought through to the level that it needs to be."
"Who does it benefit if countries like ourselves have less jobs to create and less hoteliers to partner with?"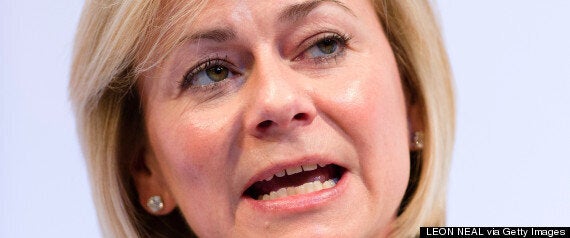 Thomas Cook CEO Harriet Green
Danny Alexander, Lib Dem chief secretary to the Treasury, welcomed Green's intervention on the European Union and Scotland's place in the United Kingdom.
He told HuffPostUK: "Thomas Cook are right to warn of the dangers and risks of Scotland leaving the UK and of the need for the UK to stay in the EU.
"Separation is hugely risky, uncertain and dangerous for Scottish business and Scottish people - we are all better off together."
Fiona Hall, leader of the Lib Dem MEPs, said: "Thomas Cook is the latest household name to tell us that being part of the world's largest market is vital for UK jobs and prosperity."
"We often take for granted that being in the EU has also made travelling around Europe far more easy and affordable than it was in the past, from low-cost airlines to caps on mobile roaming fees."
"Liberal Democrats are going into the European elections with a clear and simple message. If you want to stay in Europe and keep all the advantages that this brings, then vote for the Liberal Democrats, the only unambiguous Party of In."
Shadow Business Secretary Chuka Umunna said: "It is becoming increasingly clear that the Tories' approach of pushing the UK towards the exit door of Europe is putting at risk vital jobs and investment.
"This warning on the consequences of the UK leaving the EU from Thomas Cook CEO Harriet Green follows similar concerns from other major employers including Hitachi, Nissan, Ford and Hyundai.
"In contrast, Ed Miliband's approach outlined this month gives businesses the certainty they need. We need a government prioritising engagement in Europe rather than isolation."
However, Green, who has recently been shortlisted for the Veuve Clicquot Business Woman award, dismissed Walsh's suggestion as she warned that air passenger duty was a "relatively small part of that debate."
"It's not unimportant. If that issue was taken in isolation, I guess it would be a no brainer," she said, pointing to "issues around the currency and major employers saying they're not sure whether it's viable to continue to have their facilities in Scotland".
Popular in the Community