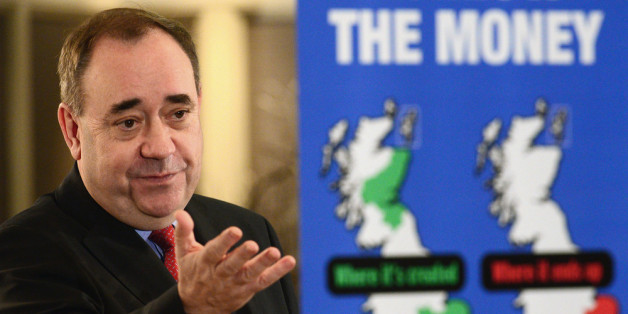 Jeff J Mitchell via Getty Images
Scottish independence has been a divisive issue that has split opinion in the business world, as bosses decide whether to back first minister Alex Salmond or former chancellor Alistair Darling on the impact of Scotland breaking away.
Oil giant Shell has thrown its weight behind Scotland staying within the United Kingdom, with chief executive Ben Van Beurden highlighting the importance of "stability and certainty" in the decision.
The BBC reported van Beurden saying: "We're used to operating in uncertain political and economic environments. But, given a choice, we want to know as accurately as possible what investment conditions will look like 10 or 20 years from now. That's the chief reason we're in favour of the UK maintaining its long-established place at the heart of the European Union: it provides greater investment stability and certainty."
The oil company boss reportedly added: "It's for similar reasons that we'd like to see Scotland remain part of the United Kingdom."
Shell has joined a growing chorus among big business, famous entrepreneurs and household names wanting the United Kingdom to stay together.