Justin Bieber has compared himself to iconic actor James Dean in a new photo uploaded to his Instagram page.
In the moody black-and-white shot the 'Baby' singer is pictured with a cigarette hanging out of his mouth while looking off into the distance.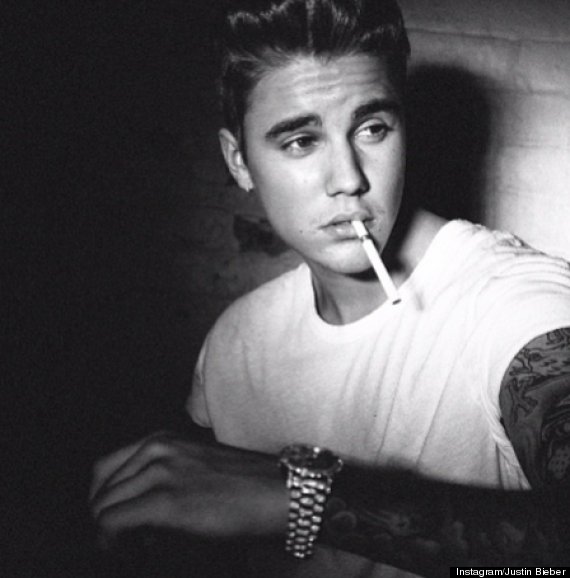 Justin Bieber
The moodiness of the picture rather loses its impact when you realise his facial expression is the exact same as someone trying to remember if they left the iron on.
Keen to extinguish rumours that he's taken up smoking, Justin made sure to add the caption: "This is James Dean inspired. Don't ask me if I smoke ciggys cuz I don't."
Well that settles that.
James Dean, star of 'Rebel Without A Cause', has been named as a role model for Justin (or should we be calling him Bizzle now?) in the past, with his stylist telling Us Weekly that James Dean is his hair inspiration.
Justin himself has turned into quite the 'Rebel Without A Cause' lately, having been arrested for driving under the influence earlier this year, with a video showing the star acting petulantly while being questioned in court emerging weeks later.
And while he may not want to be associated with smoking cigarettes, reports claim that pilots who were flying Justin and his entourage to the Superbowl were forced to wear oxygen masks as the smell of marijuana smoke was so strong.
And while parents may be unhappy with Justin glamourising smoking, graffiti artist Banksy isn't impressed with him either after the singer had one of his designs inked on his arm earlier this week.
LIKE US ON FACEBOOK | FOLLOW US ON TWITTER