Susanna Reid has been begging her ex Dominic Cotton for one more chance, it has been reported.
She confirmed the two had split up after 16 years together earlier this month, following the revelation Dominic had listed himself as "separated" on dating website Match.com.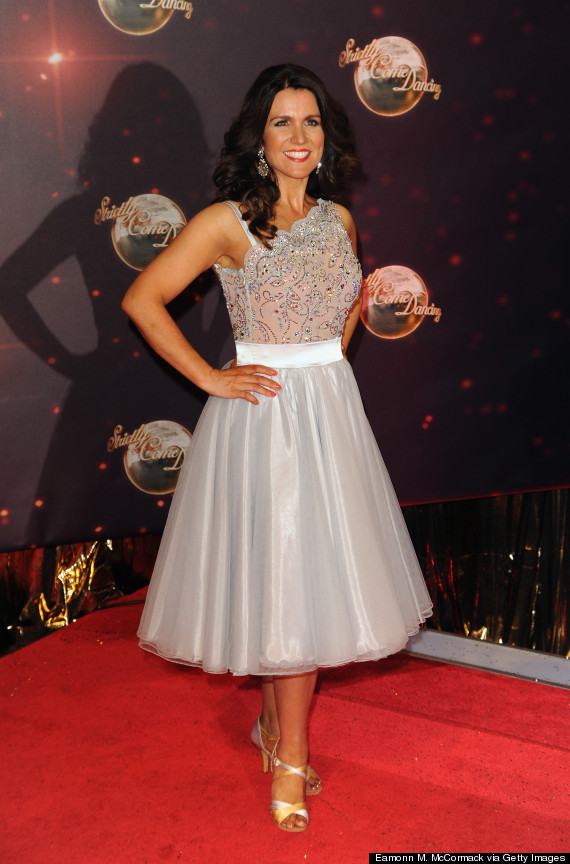 Susanna Reid
Susanna has admitted the split has been "tough", describing Dominic as her "best friend", and she's now reportedly been begging him to take her back and work on their relationship with her at couples counselling.
A source told The Mirror: "Susanna has been asking Dominic to get back together. They had counselling before the split and she wants them to go back and have more because she says they didn't give it a chance to work."
Unfortunately for Susanna it hasn't worked and Dominic does not want any kind of reconciliation with her - in fact he's reportedly already on the lookout for someone new.
The source added: "Dominic is not interested. He is in a routine with the boys and has apparently been out on two dates. He says his mind is made up."
This is a time when Susanna should be celebrating, as she's just accepted a £1 million deal to front the new ITV morning show 'Good Morning Britain', which she's expressed her excitement for on her Twitter page.
However, friends have said that Susanna can't enjoy her success as she's still hung up on her ex.
A friend told The Mirror: "She's really low. Her career has never been better but it's all fallen apart in her personal life."
A number of famous faces have been rumoured to be replacing Susanna on 'BBC Breakfast', including fellow 'Strictly' contestantRachel Riley, and Susanna's current stand-inLouise Minchin.
LIKE US ON FACEBOOK | FOLLOW US ON TWITTER