The Ministry of Defence needs to be more open about its use of unmanned aerial drones if it is to build public confidence in their operations, MPs have said.
The Commons Defence Committee backed calls by a United Nations special rapporteur for a "detailed public explanation" in any case where there is evidence civilians have been killed in a drone strike.
Overall, it concluded Britain's use of drones had complied fully with international law but said the MoD needed to be as transparent as possible in order to "debunk myths and counter misinformation".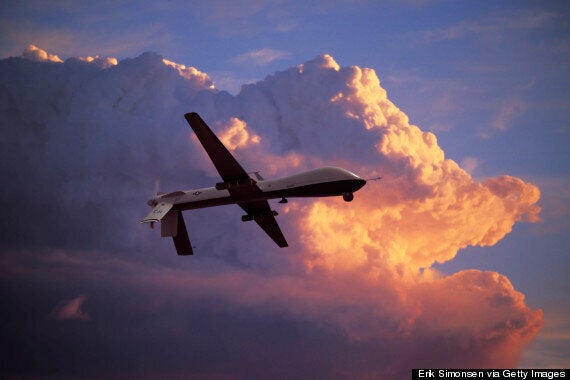 In evidence to the committee, the MoD said it was only aware of one case of a UK drone strike in Afghanistan which had resulted in civilian fatalities.
Four Afghan civilians died in the attack in March 2011 on a pair of pick-up trucks carrying explosives. Two insurgents were also killed in the strike.
While a lessons-learned investigation was carried out, the committee urged the MoD to go further and accept the recommendation of the UN special rapporteur on human rights and counter-terrorism, Ben Emmerson QC, that details of such incidents should be made public.
"We recognise that this is not a simple and straightforward request as to do so could seriously jeopardise continuing operations," it said.
"Nonetheless, we recommend that, to the extent that it is operationally secure to do so, following an event which has resulted in confirmed civilian casualties the MoD should seek to publish details about the incident and any lessons learned from the review process."
The committee said that after "apparently inconsistent" statements by ministers, the MoD needed to clarify whether Britain's use of armed drones had been restricted to Afghanistan and not extended into Pakistan or other countries.
"If public confidence is to be built around the use of remotely piloted air systems it is important that it is clear that UK aircraft have only been utilised within Afghanistan and always in accordance with UK rules of engagement," it said.
The committee praised the way that the RAF "pilots" - who operate the drone remotely from bases in the UK and the US - carried out their missions.
"Despite being remote from the battle space they exhibited a strong sense of connection to the life and death decisions they are sometimes required to take," it said.
"This was in stark contrast to the image portrayed by some commentators of drone 'pilots' as video gaming 'warrior geeks'."
Armed forces minister Mark Francois welcomed the committee's finding that the UK's drone operations were fully compliant with international law.
"I am particularly pleased to note the committee's recognition of the highly skilled personnel who operate this equipment, supporting and protecting our ground troops, our allies and Afghan civilians on a daily basis," he said.
"I hope this very positive report helps to dispel some of the frustrating myths often propagated, and reassure people that remotely piloted air systems bring life-saving benefit to our armed forces, and to those we are working to protect, every day."
An MoD spokesman stressed that the UK's armed Reaper drones had only ever been used operationally in Afghanistan and - apart from the launch and recovery phase of the flights - had only been operated by UK pilots.
Kat Craig, legal director at human rights charity Reprieve said: "The Defence Committee is right to raise concerns over the lack of transparency around UK involvement in the US's secret drone programme.
"A range of evidence indicates that the UK supports the secret strikes carried out by the CIA and others in violation of international and domestic law – through the sharing of intelligence and the provision of facilities at US bases on British soil.
"Yet British ministers, like their US counterparts, have refused to come clean with the public over the role our country plays. It is high time the secret drone programme – and Britain's part in it – was brought out of the shadows."
Related