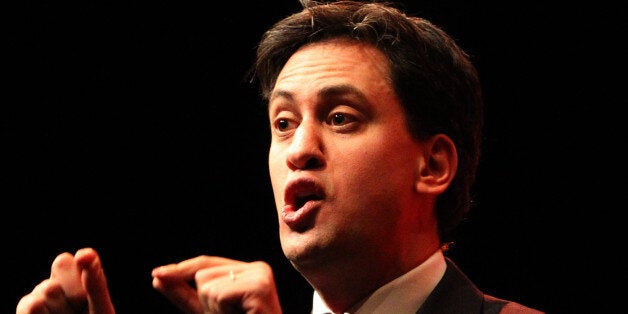 Ed Miliband said he was relishing a "close" general election fight after a series of opinion polls showed Labour's lead narrowing.
The Opposition leader said 2015 would be a "big stakes" contest about "what kind of country we are trying to be".
Miliband's strategy has come under renewed scrutiny after his failure to respond directly to measures in last week's Budget was seen to have allowed Chancellor George Osborne to score a significant political victory.
Post-Budget polls suggested the two main parties were effectively level-pegging. A poll by ComRes for the Independent showed the Labour lead being trimmed by three points on last month to five.
A group of influential left-leaning thinkers joined forces to urge him to produce "transformative" policies that would excite voters and not rely on Conservative unpopularity to secure a return to government.
"I took this job on three and half years ago and always knew this was going to be a close election," Miliband told ITV's The Agenda last night.
"But I think the stakes are incredibly high. And I relish the fight over the future of country over the next 13 months and fundamentally I think that is a fight about what you stand up for.
"Do you stand up for a few people at the top, is that where you think a country succeeds? Or do you stand up for lower and middle income people, and that is where I think where this election is going to be fought out.
"This is a big, big stakes election about what kind of country we're going to be, who are we going to recover to be as a country. Let's have the argument and let the people decide."
The Budget "missed out on the central issue we're facing: the cost of living crisis that so many families are facing", he said.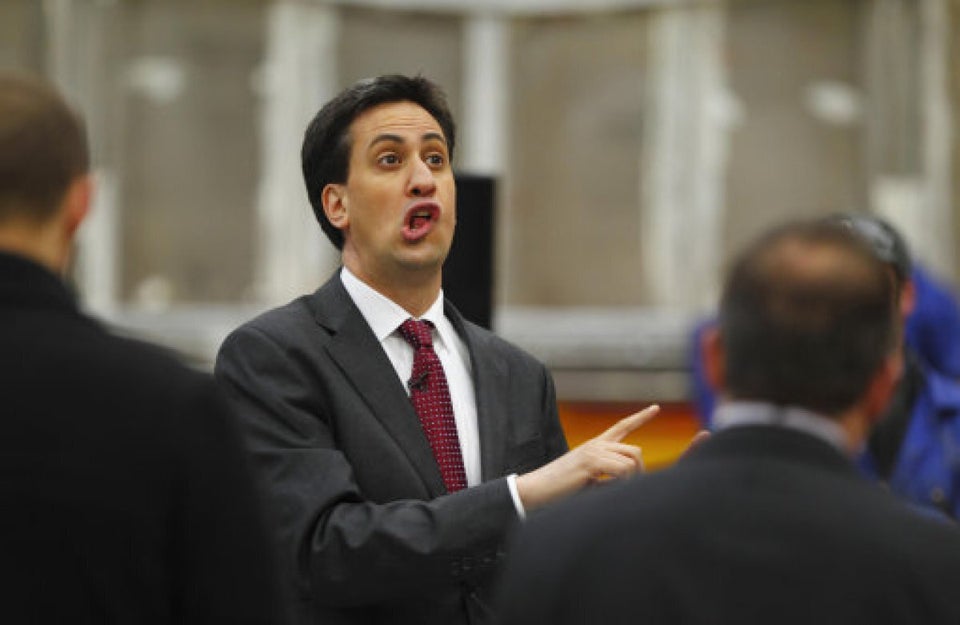 20 Silly Photos Of Ed Miliband
Responding to suggestions that his approach is over intellectual, he said: "I think ideas are absolutely crucial.
"Unless you get your ideas right, unless you think deeply about the country and the way it's going to work, you are never going to be a leader of the Opposition."
Former Labour Party chairwoman Hazel Blears said the party needed to "make faster progress" on developing clear offers that voters could relate to.
"There's quite a long way for us to go yet but we have to get on with the job... coming out with policies that are directly addressing the problems that people are experiencing, talking in normal human language," she told BBC2's Newsnight.
"There are some big themes here but we do need to make faster progress on turning them into real things that people can relate to."
She said Miliband was talking about the right things such as freezing energy prices, childcare, jobs for young people and housing.
"We've got to do an awful lot more of it," she said. "We are 12 months out from an election. You need a good long period, as I know from being party chair, to campaign on your pledge card, your five promises that you are going to get out there and talk to the nation about. We need to make faster progress at the moment."
Labour deputy leader Harriet Harman defended Miliband, saying he had put forward "radical and sensible" policies to address the squeeze on living standards.
"I think we are making steady progress," she told the BBC Radio 4 Today programme. "Yes, it is a big task and we're not complacent, but I think that we are addressing the issues that people are concerned about."