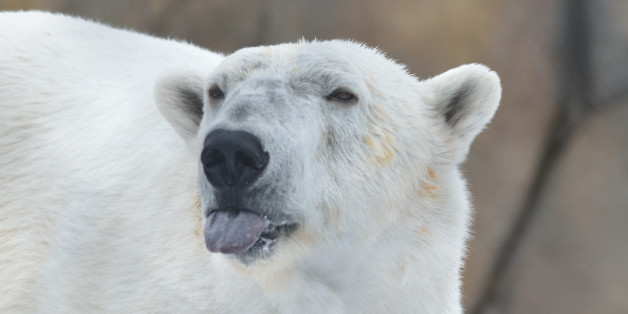 Craig A Mullenbach via Getty Images
People have accidentally been donating to the wrong charities as the "#nomakeupselfie" craze continues to swamp social media sites.
Thousands of pounds meant for Cancer Research UK, was instead sent to Unicef by mistake, with people texting "DONATE" rather than "BEAT."
Others accidentally enquired about adopting a polar bear from the World Wildlife Fund (WWF).
The unfortunate error occurred after their smartphones autocorrected the word "beat" into "bear".
Just told Jamie to text 70007 for cancer and he accidentally sent bear and now he's got two polar bears 😂😂 pic.twitter.com/U6xgkl8ZxI

— Chris Kirk (@chriskirk07) March 21, 2014
The BBC revealed around £19,000 has been identified as being donated to the incorrect charity.
Unicef said it is now working with Cancer Research UK to transfer the funds donated so they can be used as intended.
It is unknown how many polar bears will or will not be adopted.
More than £2million has so far been donated to cancer charities in the UK since the controversial craze emerged on social networks this month.