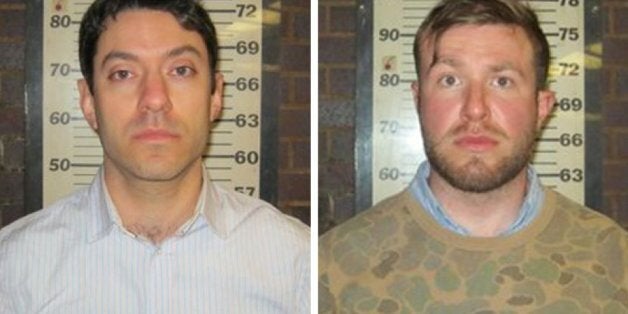 A TV investigation ostensibly attempting to prove how easy it is to break into New York's One World Trade Centre went catastrophically awry as the two CNN journalists allegedly attempting the covert entry were promptly arrested.
Yon Pomrenze, 35, and Connor Fieldman Boals, 26, tried three times to enter the building without success, according to Reuters.
The pair, one holding a video camera, the other with a camera strapped to his head, allegedly first tried to talk their way in through the main gate, but were denied entry to the construction site.
Police said then Boals attempted to climb over the perimeter fence, but was told to move away by security personnel.
Finally, as the pair allegedly tried to force their way through an electronic gate, the security guards decided, frankly, enough was enough.
The men were arrested a few minutes later, on charges of criminal trespass, obstruction of governmental administration and disorderly conduct.
It comes in a week of security breaches at the site, first a 16-year-old boy who took pictures from the 104th floor of the building, which is on the site of the Twin Towers, destroyed on 9/11 by Al Qaeda plane hijackers.
Joseph Pentangelo, a spokesman for the Port Authority Police Department, said the men had told guards that if 16-year-old Justin Casquejo had been able to break in, they should be able to as well.
But the 16-year-old "had enough sense to try it at 4 o'clock in the morning," Pentangelo pointed out. "This is very wasteful of valuable law-enforcement time and energy."
"They were in the surrounding area to do a story about the recent incidents at the WTC and other sites and the notion that daredevils are being drawn to them."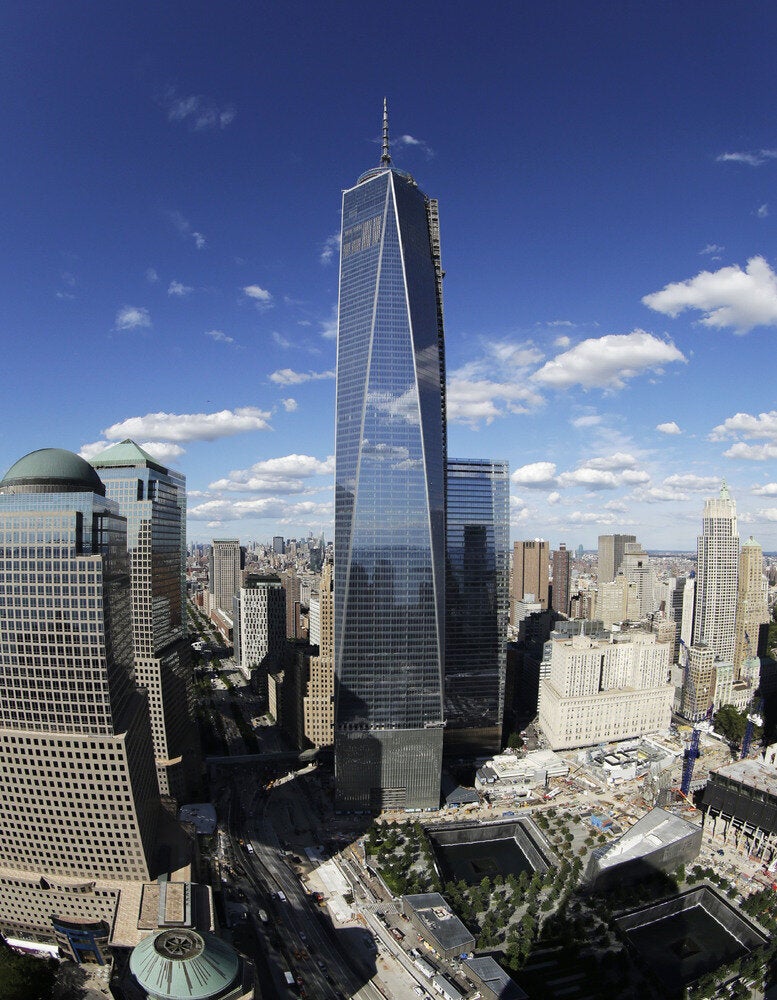 One World Trade Centre
Related