Malaysia has identified 122 objects in an ocean area roughly the size of Singapore, which it says could be part of the missing MH370 flight that investigators believe crashed into the Southern Indian ocean.
The objects have been identified by a satellite, Malaysia's acting transport minister Hishammuddin Hussein has said, spanning an area of 160 square miles.
"This is the most credible lead that we have," he said.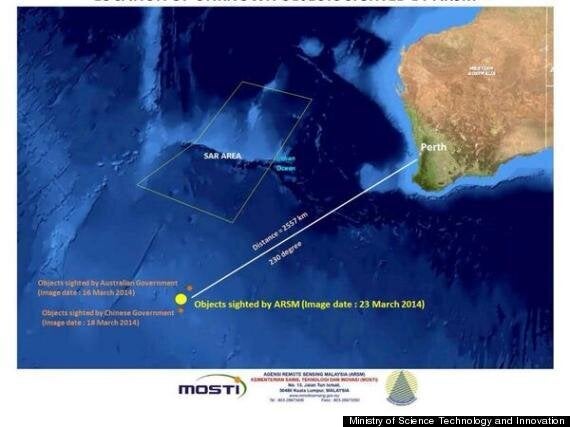 The search area, off the coast of Perth, where the objects have been sighted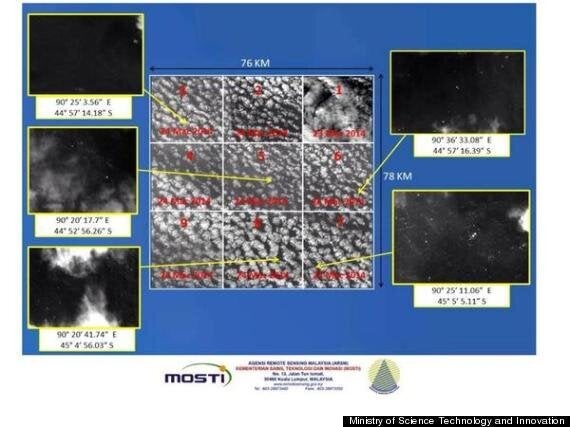 A close-up of some of the alleged debris in satellite images
The country's determination to find MH370 "remains steadfast," the minister told reporters at the morning's press conference.
The pictures were taken by the French Airbus satellite on March 23 and show objects up to 23m in length.
Australia's HMAS Success has been sent to the western part of the search operation.
The objects were located around 2,557km from Perth, Australia, the minister said, adding: "It must be emphasised that we cannot tell whether the potential objects are from MH370.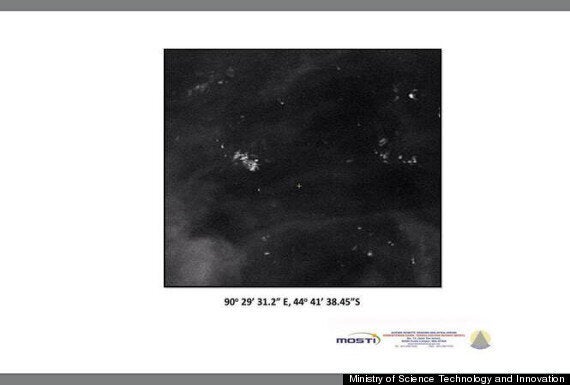 Another satellite image from the French Airbus, taken March 23
"Nevertheless, this is a new lead that will help direct the search. We have now had four separate satellite leads, from Australia, China and France.
"It is now imperative that we link the debris to MH370. This will enable us to further reduce the search area, and locate more debris from the plane."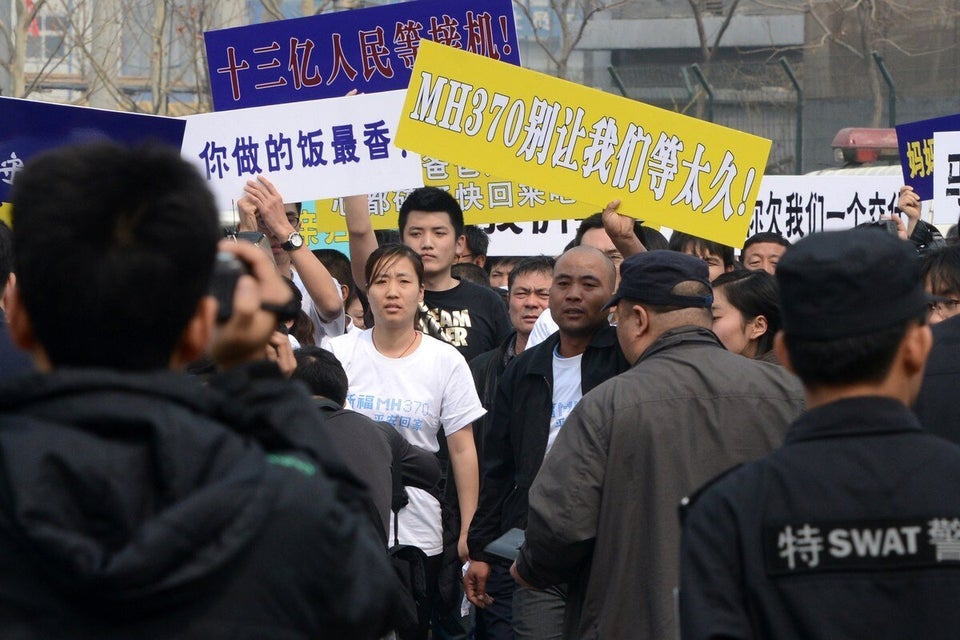 Malaysia Airlines Flight Disaster In Pictures