 There are plenty of similarities between Nick Clegg and Nigel Farage. They both have European wives, they both attended prestigious public schools. Farage was a Tory before switching party. Likewise, Clegg used to be a Lib Dem before... you can see where we were going with that.
Of course there are differences too - mainly popularity.
So ahead of Wednesday EU debate, we celebrate these two notables of British political culture, and particularly their likeness in listicle form. Here are 13 pictures of Clegg and Farage doing exactly the same thing.
Press Association photographers have even taken the time out to comment on the unique amusing moments they captured of two leaders in action.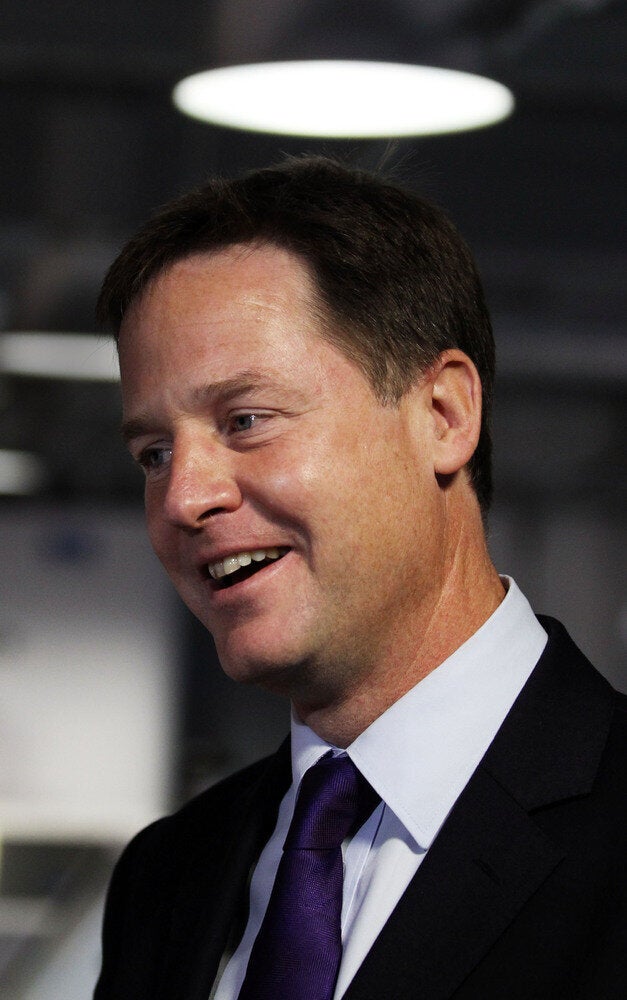 Clegg Vs Farage
Popular in the Community