A victim of a vicious nightclub attack has used the #nomakeupselfie trend to raise thousands of pounds for a rape crisis centre and to send the message that it is not appropriate to touch women without their consent.
Jeanne Marie Ryan, an Oxford University student, posted a picture of herself on Facebook on Sunday after being punched "at least seven times" and left with a broken nose to get others to donate to Oxford Sexual Abuse and Rape Crisis Centre (Osarcc).
Ms Ryan said she was posting the picture to "channel my rage into something constructive" and since Sunday has raised more than £13,000 and the post has been shared more than 9,000 times on the social networking site.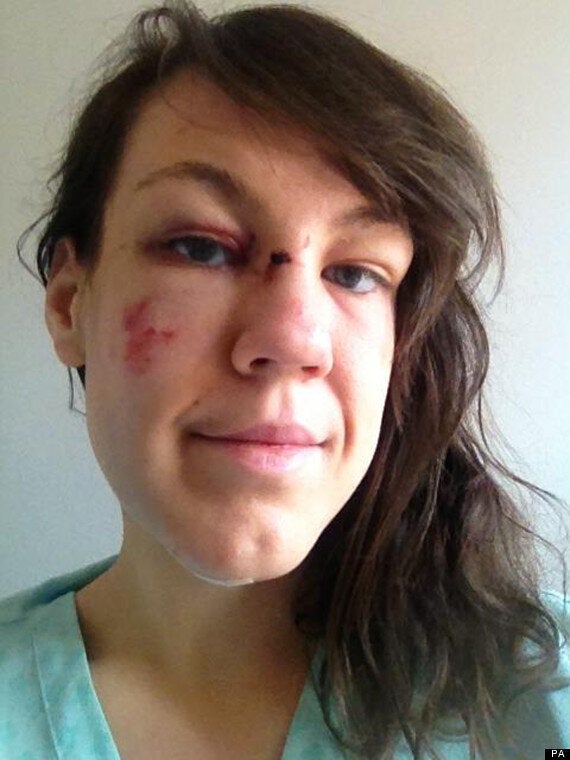 The 29-year-old PhD student said she was overwhelmed by the response so far and the generosity of the public: "I was not expecting it but I'm really glad it's raised so much. People have been messaging with lots of support and lots of women saying they have experienced similar things."
The attack happened in The Plush Lounge in Oxford on Saturday but the nightclub said on Facebook they were "disgusted by this assault, but we should all be extremely proud of Jeanne Marie Ryan in demonstrating immense courage by showing her injuries".
Ms Ryan said her attacker first groped her then told her to smile: "I told him it was not acceptable to touch women without their consent and I don't think he was expecting a response so he kept on touching me, I told him to stop and he was getting angry I wouldn't back down.
"He then started hitting me in my face directly, on my cheekbones and nose. I tripped backwards and fell over and he hit me
some more times. I think he fell into a rage."
She added she was in hospital overnight and on Sunday, after considering the #nomakeupselfie idea for "quite a while", she decided to post the image in the hope that it would raise awareness of the issue of women being harassed and stop it happening again in the future to others.
The #nomakeupselfie campaign on social media, which began more than a week ago, encourages females to post pictures of themselves online without makeup using the hashtag to raise money for cancer research. So far it has raised £8 million for Cancer Research UK.
Despite its focus on cancer, Ms Ryan said she was using the hashtag to defy her attacker and to send the message "that it is completely inappropriate to touch a woman without her consent, I was beaten. He told me to "Smile!", too."
Natalie Brook, service manager of Osarcc, thanked everyone for their donations so far and said: "We have been overwhelmed by the response to Jeanne Marie's campaign and would like to give huge thanks to her for so bravely sharing her experience and drawing attention to what many women across the UK experience when they're just trying to have a good night out."
Popular in the Community