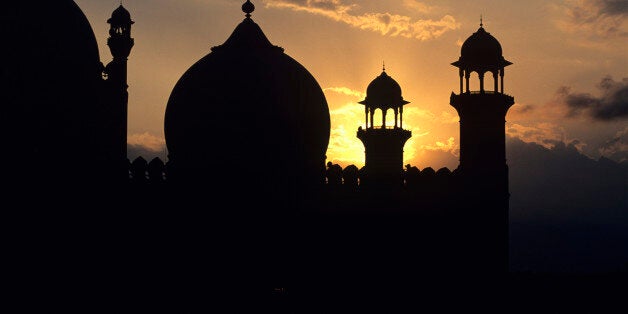 A Pakistani Christian man has been sentenced to death for blasphemy.
Sawan Masih was convicted on Thursday of using derogatory remarks against the Prophet Muhammad in an argument with a Muslim friend.
The 26-year-old was sentenced to death by hanging and fined 200,000 rupees.
The case sparked two days of fierce rioting in the city of Lahore in March last year when the allegations surfaced, with a 3,000-strong group of Muslims torching some 100 Christian homes, Newsweek Pakistan reports.
The father-of-three's lawyer Naeem Shakir said he planned to appeal the sentence at the Lahore High Court.
Masih, a road sweeper, insists he is innocent and claims the real reason for the blasphemy allegation was a property dispute between him and his friend.
Amnesty International described the country's blasphemy laws as "draconian" and demanded the conviction be quashed.
David Griffiths, the charity's deputy Asia Pacific Director said: "This is a travesty of justice.
"It sheds light on discrimination against Christians and other religious minorities through blasphemy laws and Pakistan's justice system in general.
"There are serious concerns about the fairness of his trial, and an argument between two friends is not a basis for sending anyone to the gallows.
"Savan Masih must be released immediately and unconditionally."
Pakistan sentenced more than 226 people to death last year, but no one was actually executed in 2013, despite attempts to resume executions in August following a de facto moratorium on civilian hangings since 2008.