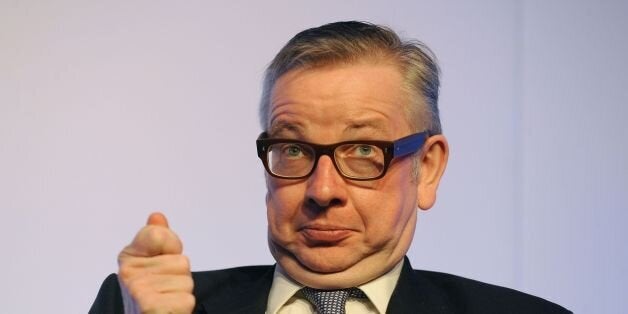 Education secretary Michael Gove has been criticised for approving the spending of £45 million of government money on one free school.
The National Union of Teachers (NUT) criticised the amount given to Westminster Harris sixth form, which is due to open in September with a first academically selective intake of 125 students.
The Department for Education said the Government has spent £743m on establishing 174 free schools for 80,000 pupils so far, an average of £4.27 million per school.
Story continues after slideshow...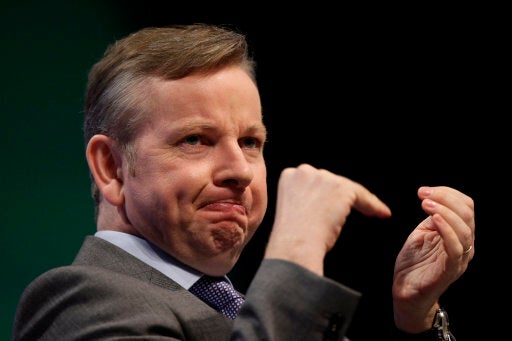 22 Silly Pictures Of Michael Gove
It defended the "inspirational" partnership between academy backer the Harris Foundation and the private Westminster School, saying it would give disadvantaged children from across London access to the sort of sixth form normally reserved for the well-off.
The NUT, which has launched a petition criticising the funding, branded it "an outrageous waste of money" and Commons' Public Accounts Committee (PAC) chairwoman Margaret Hodge said it was "crazy" spending on a "vanity project".
Labour MP Mrs Hodge questioned why the Government was giving so much money to a project involving a well-off public school when state schools in areas like her Barking constituency desperately needed more cash.
She said: "We (the PAC) are looking at Free Schools and Academies all the time and the costs are going up.
"The cost per school is going up way above what the Government said it was going to be and money is tight.
"Of course we want to increase choice but you have to prioritise basic need.
"It's crazy - what is unacceptable is the price being paid at a time in a time of austerity on a vanity project.
"If you really want to get people into Oxford and Cambridge you don't have to give Westminster School £45 million."
Harris Westminster sixth form is one of 11 run by the Harris Foundation charity across the capital, but the only academically selective one.
Its online prospectus features praise from both Mr Gove and Andrew Adonis, the former Labour schools minister.
The document says the free school will be "academically" selective, accepting students living within a "reasonable commute" of Westminster.
The prospectus also says classes of 15-20 students will be in a building that will be "refurbished to meet our needs with state-of-the-art facilities across all subject areas and a library".
It adds: "It will be totally wireless, with a Harris Westminster (wifi) cloud which pupils can access on-site, at home and when they are on the move".
Kevin Courtney, deputy general secretary of the NUT, said: "When sixth form college budgets are being cut to the bone, this is an outrageous waste of money.
"The Government is wasting capital funds on free schools, university and technical colleges, studio schools and academies - often in areas where there are surplus places - without addressing the growing shortages of school places in many areas.
"Yet money is being found for extravagant projects such as this Harris Westminster Sixth Form free school.
"The Government's free school programme is clearly in complete disarray.
"These vanity projects coming in at such huge expense to the taxpayer and benefiting only a few students need to be stopped. Michael Gove must give a full account of why he believes this is a worthwhile project. I am sure very few will agree with any of the reasons."
The DfE said it was giving local authorities £5 billion to spend on new school places over this parliament and had already created 360,000 new places.
A spokeswoman defended Harris Westminster, saying: "This is an inspirational collaboration between the country's top academy chain and one of the best private schools in the country.
"It will give hundreds of children from low income families across London the kind of top quality sixth form previously reserved for the better off.
""Free Schools offer good value for money and are being delivered at a fraction of the cost of previous programmes - new school buildings are now being built around 40% cheaper than under the Building Schools for the Future Programme."