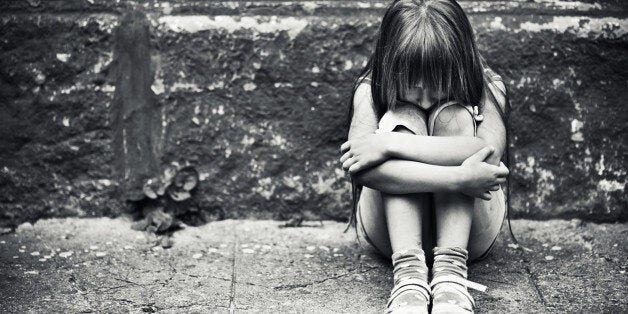 Cash-strapped child protection agencies are now acting as little more than emergency services following a surge of reports of abuse in the wake of the Jimmy Savile scandal, the NSPCC has warned.
The charity said in its annual report on child safety that record numbers of people coming forward coupled with tough economic times meant struggling children's social services are only able to focus on the worst cases.
To tackle the problem, it called for all professionals who come into contact with children to take responsibility for detecting and preventing abuse and neglect.
Peter Wanless, chief executive of the NSPCC, said: "With record reporting of child abuse, hard pressed children's social service departments have little choice but to raise the threshold of where they act.
"This is leaving large numbers of children with no statutory support. Acting alone, children's social services struggle to be more than an emergency service, getting involved when pain and suffering for children is already entrenched or risk is very high.
"Whilst poverty does not cause child abuse or neglect it can put additional strain on families that are already struggling and tip them over the edge.
"Of course the NSPCC would support greater investment in direct support for children, but we also understand the fiscal climate. There has to be a better way for children.
"Social workers do an amazing and often thankless job under an intense spotlight but most are worked to exhaustion.
"We must stop seeing child protection as just the responsibility of children's social workers and realise that the real child protection system includes our whole public service infrastructure.
"It's teachers, nursery workers, police officers, doctors, nurses and all professionals who come into contact with children. And we all have responsibility to play our part as family members, neighbours and friends.
"We know that small and simple interventions early on can, and do, stop abuse and neglect for a fraction of the cost of trying to tackle it later down the line.
"Successive governments have talked the talk on 'early intervention' and joined up services but have failed to deliver lasting change.
"Early help is a patchwork of different services and people, with it too often being a matter of chance if abuse or neglect is prevented or detected early. "
The NSPCC said that the death of four-year-old Daniel Pelka, murdered in Coventry by his mother and her partner in 2012, had exposed the lack of a joined-up approach to child protection.
Daniel's killers were known to police and other services who had been involved with the family on at least 27 occasions over their domestic violence and alcohol issues.
The charity said that, although those interventions were intended for adults, recognising that there were vulnerable children in the household could have helped keep Daniel safe.
Alan Wood, vice president of the Association of Directors of Children's Services (ADCS), said that it was unfair to claim that children's social care is now effectively an emergency service.
He said: "Safeguarding is everybody's business - child protection is a multi-agency endeavour.
"The NSPCC's report acknowledges the financial pressures faced by children's services, who have had their budgets cut by over 26% since 2010.
"However it is not correct to say that children's social care is effectively an emergency service only. Local authorities are working hard to ensure that the needs of their children and families are met, but it is true that services do not look the same as they did in the days of plenty.
"It is simply not possible to provide the same services with less and less money; broad swathes of early help, youth and family services are being delivered in a different way so that children and their families get the best possible support despite the financial limitations faced by local authorities.
"In truth, the challenges facing children's social care will not diminish any time in the near future.
"What we need is a realistic national debate about how services will cope with the increased level of need we are seeing, and how every agency can play an increased pro-active role to ensure that problems are tackled head on before they become more acute."
A Department for Education spokesman said: "The vast majority of councils have protected frontline children social care budgets. According to an independent Audit Commission report, council spending on children's social care on average increased by 1.2% in real terms since 2010-11.
"As this report shows, they are taking action to protect more children, and Ofsted inspections are checking that children are getting the right help at the right time. However, it is still up to councils to ensure that staffing and caseloads are at appropriate levels to manage risk to local children.
"We are improving child protection - cutting red tape and improving the skills and experience of social workers so they can make the right decisions for children. We agree that all agencies must play their part in keeping children safe - that is why we set out clearer statutory guidance last year setting out the responsibilities of all agencies including the police, schools and the NHS."