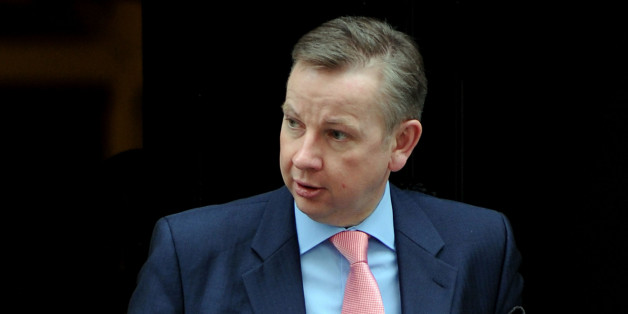 Nick Ansell/PA Archive
Michael Gove has said the Conservatives need to do a "lot more" to ensure women rise to the top positions in the party, ahead of an expected cabinet reshuffle.
Only four out of 22 full members of the cabinet are women and David Cameron is under pressure to address the gender imbalance when he makes changes his senior ministerial team.
Speaking on Monday evening, Gove said female MPs were less likely to get themselves caught in political scandal and that he wanted to see the "good old boys" network that dominated many British institutions challenged by women.
"If you think of the types of people, and I'm not going to mention names, who bring their parties into disrepute, or bring politics into disrepute, they do tend to be predominantly men," he said.
"And if you think of the ministers who just get things done, they are often disproportionately women. Margaret Thatcher and Theresa May get things done."
The education secretary added: "They are not the sort of people who you are ever going to read about on the front page of the Sun on Sunday."
On Sunday the tabloid targeted a male MP with a front page story under the headline "Top Tory quits in rent boy scandal".
Gove made the comments, during a Jewish Chronicle hosted question and answer session at JW3 in north London. He joked: "The other day I was thinking to myself, maybe I should stand down on the condition it's an all-women shortlist."
"I think that within the Conservative Party, the parliamentary Conservative Party, there is a lot more we must do," he said. "It's silly to say that parliament should mirror the composition of the country in every regard, but I do think there are too few [women] in all three major parties."
Gove, who is a fan of Tony Blair, singled out former Labour education secretary Ruth Kelly for getting on with her job in a "very unshowy but determined fashion". He also praised former Labour culture secretary Tessa Jowell for having similar qualities.
He said while he was not in favour of quotas or affirmative action to forcibly increase the number of female MPs, it was right to "ask certain institutions why it is that they tend to recruit in their own image".
Gove said that he wanted the "good old boys to be increasingly uncomfortable" by virtue of a more meritocratic system that would inevitably see more women rise to the top of institutions.
The education secretary, a close ally of the prime minister, recently got himself into trouble with Downing Street for criticising the number of old Etonians in Cameron's inner-circle. Cameron is said to have given his friend "a right royal bollocking" for his unhelpful intervention.
On Saturday Baroness Warsi, one of the most senior women in the Conservative Party, also told The Huffington Post UK that the number of women in Cameron's cabinet "needs to increase".