We thought we'd give a special mention to one April Fools' Day prank we missed during our coverage yesterday.
Wynsors shoes have devoted a few pages of their website to new, 'light as a feather' invisible shoes (made with "a material which has never been seen before in the world of fashion"):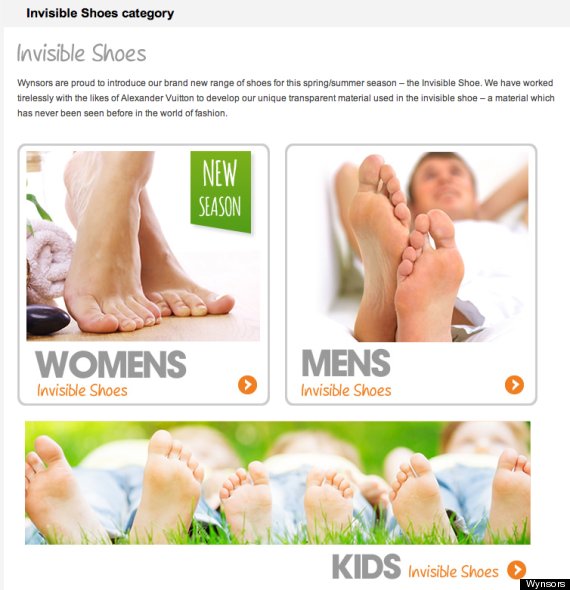 And the best part is that when you click through to the invisible shoes of your choice, you get a page like this...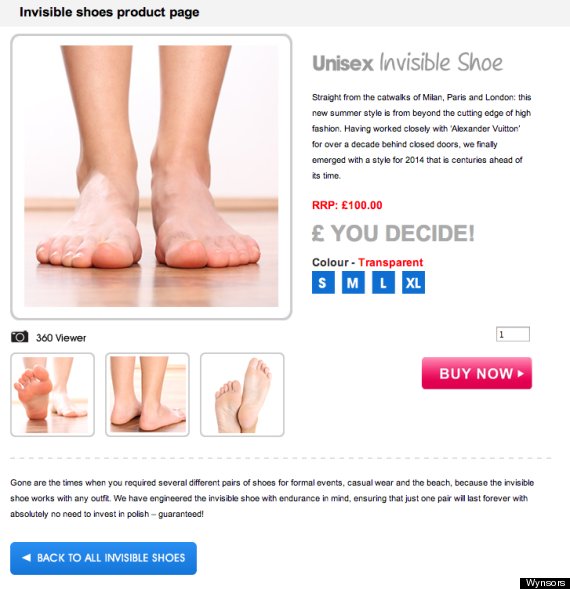 ...and when you click BUY NOW, you get this page...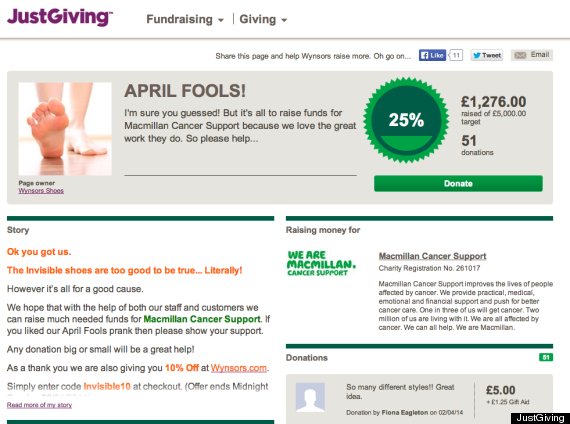 At the time of writing, the prank has raised nearly £1,300 for Macmillan Cancer Support. So why not join in too, and spend the money that you would pay for a normal pair of shoes on a pair of 'invisible' ones, instead..?
SEE ALSO:


This Year's Best April Fools' Day Pranks From Around The World